Moving Company in Tacoma, Washington
Our bevy of satisfied customers stand as a testament to how much pride we put into our work.
Are you moving to or from the Tacoma, WA area? Is your family or business preparing to relocate to the beautiful state of Washington? If you are planning a move to or from Tacoma, you need to find a reliable moving company with plenty of experience and a reputation of excellence. Our bevy of satisfied customers stand as a testament to how much pride we put into our work. We've made moving and storage in the Tacoma area our livelihood, and we strive to meet and exceed the expectations of our customers. Working in the moving and storage industry for over 20 years has taught us to place customer service as our highest priority. At Mountain Moving & Storage we address our customers' concerns, answer all their questions and deliver on our promises. If it's a local move for your family, or a long distance move for your business, consider our professional Tacoma movers. We understand that each individual local move, long distance relocation and international move brings with it unique needs. Our expert movers take every necessary safety measure to move your belongings securely from start to finish.
Moving to Tacoma, WA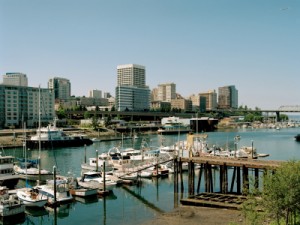 Tacoma is an urban port city located southwest of Seattle on Commencement Bay in the great state of Washington. The bustling international port city of Tacoma belongs to the Puget Sound region, and is the third largest city in the state with over 200,000 residents. We also have the pleasure of providing the international city with international moving services.  Known as the "City of Destiny," Tacoma was recently named one of the most livable areas in the country. The largest employer in Tacoma is the Joint Base Lewis-McChord which is a mobilization and training facility for I Corps and the 62d Airlift Wing. Major industries in and around Tacoma range from trade, transportation, education, health services, manufacturing, hospitality and government.
Tacoma offers its residents great opportunities to explore the great outdoors. Point Defiance Zoo & Aquarium allows animal lovers in Tacoma a chance to see a wide array of exotic wildlife from all across the globe. This local gem offers plenty to see and features camel rides, a kids zone, aquariums, arctic tundra exhibit, an Asian forest sanctuary and the unique Wild Wonders Outdoor Theater.
Some of the top attractions in Tacoma include:
Port Defiance Park
LeMay – America's Car Museum
Museum of Glass
5 Mile Drive & Trails
Tacoma Art Museum
LeMay Museum at Marymount
And much more!
Avid sports enthusiasts can catch a Tacoma Rainiers baseball game in the summer at Cheney Stadium. The stadium allows fans a more up-close and personal experience than at major league parks, in a family-friendly and affordable package. On Fridays, you can see a fireworks show in addition to the ballgame.
Professional Movers in Tacoma, Washington
Mountain Moving & Storage provides Tacoma with a wide variety of moving and storage solutions. If you need storage for your belongings, short or long-term, Mountain Moving & Storage is an affordable and reliable solution for your family or business. If your most valuable items need to be stored a little longer until your local move or long distance relocation is complete, we have you covered, as well. Our safe and secure climate-controlled warehouse will keep your possessions in pristine condition. Mountain Moving & Storage offers local moving throughout Tacoma, long distance moving and international moving services. Mountain Moving & Storage offers piano moving, school relocation services, and office relocations in Tacoma, Seattle and the entire Puget Sound region. With the growing population of Tacoma, people must have a reliable and trustworthy moving company that they can count on. With an Angie's List rating of "A" and an A+ rating with the Better Business Bureau, it's no wonder that Mountain Moving & Storage is considered the best in moving and storage in Tacoma, WA. Still not convinced yet? Take a look at our satisfied customers' reviews and let them tell you about our customer service reputation. Give Mountain Moving & Storage a call or get your free moving quote today!