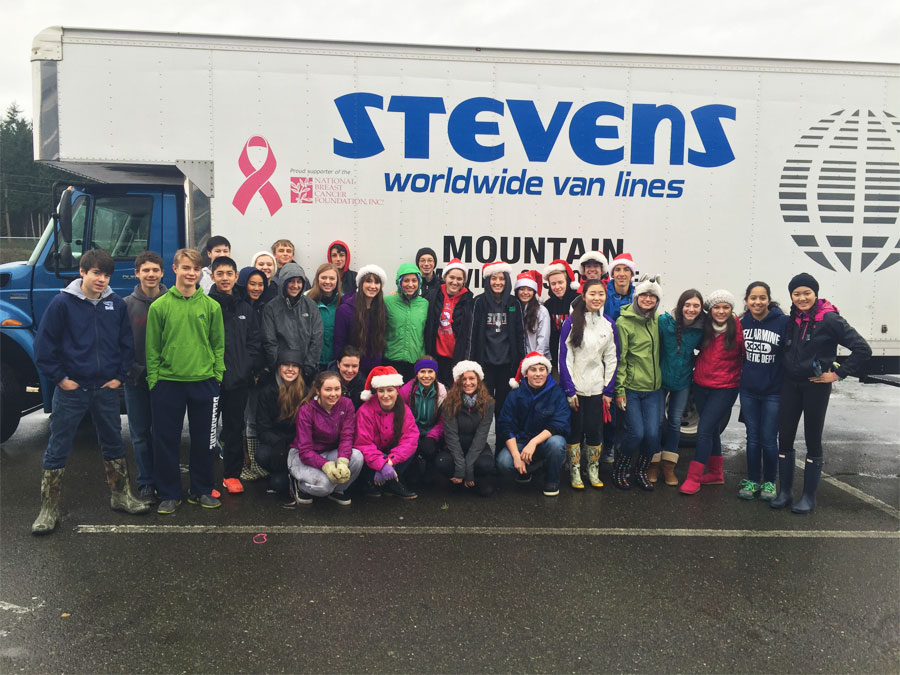 The students of Bellarmine Preparatory School participated in a fundraiser last Saturday in which they sold Christmas Trees to the residents of Tacoma. Students were gathered in one of the school's parking lots throughout the morning, assisting buyers in attaching trees to their cars. With tree sizes ranging from 5 to 8 feet tall, members of the school's faculty were kept busy assisting in propping them up and securing them correctly. The event went on for more than two hours until every one of the dozens of trees were cleared from the lot.
Education in Marine Life Studies
The proceeds from the tree sales went towards supporting the school's Marine Chemistry Program, a faculty-led series of extracurricular classes that allow students to conduct research in marine environments in the area and promote marine preservation in the process. The program also gives students the opportunity to organize research findings in a professional manner so that they can be considered for inclusion in national science publications.
A Moving Company That's Fit For Anything
Our moving crew at Mountain Moving & Storage was able to assist the students by donating their time and trucks to transport the Christmas trees back and forth throughout the day. As a locally-based moving company, we're eager to offer our assistance in specialty moving jobs, with trees and plants being no exception during the holidays. In addition to our relationship with Bellarmine, we have established connections with other schools in the area including University Place, Redmond and Bothell, and Lakewood.
Mountain Moving and Storage's services in helping schools go beyond specific moving plans; we're able to assist in much larger endeavors, such as school facility relocation. Our complete and thorough procedures in moving schools offices, and classrooms have been trusted by many administrations of the Clover Park School District. Whether it be the moving of entire classrooms and offices to transporting heavy Christmas trees, the moving team of Mountain Moving & Storage offers the best experienced methods in packaging, moving, and storage to ensure that any kind of moving task can be competed in the most efficient way possible.