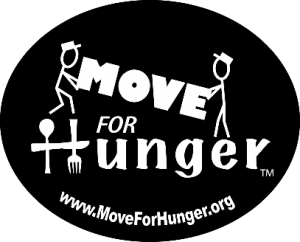 Did you know that approximately 50 million Americans struggle to find their next meal? As the economy continues to put a strain on our wallets, some citizens are forced to make difficult decisions. For some, that may mean forgoing a meal. This is where Move for Hunger and Mountain Moving & Storage come together to make a meaningful difference.
Mountain Moving Works on Fighting Hunger
With a focus on quality moves and customer service, Mountain Moving & Storage is proud to announce a new partnership with Move for Hunger. For those unfamiliar, Move for Hunger is a non-profit organization that works with relocation companies to collect non-perishable food items and then delivers them to food banks across North America. Because of the love and commitment to the community, Mountain Moving is looking forward to the change we can provide to those in need.
How You Can Help
When preparing to move, you may come across items that are no longer wanted and typically would be thrown away – including non-perishable food. Here's where you can make a difference. Regardless if you pack your items yourself or have the professional movers at Mountain Moving pack for you, it's easy to donate! Simply set aside the non-perishable food items you're planning to donate, notify your Mountain Moving representative that you would like to donate to Move for Hunger, and then sit back and relax. It's that easy. However, if you have any questions about the donation process or the program, please feel free to contact us directly at Mountain Moving. To learn more about Move for Hunger, please click here.