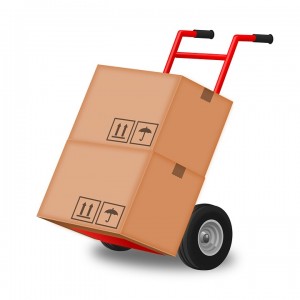 Whether you're moving down the street to another home in a new neighborhood, or across the country, moving your family and home is a big operation! The details can be vast, and we know that it takes a lot of planning to ensure a successful move. If you're moving at this very moment or thinking of planning a move soon, keep reading to discover some basic information regarding your moving company, packing, and planning for your local or long distance move. With over 20 years of moving and storage experience in Tacoma, Washington, Mountain Moving is privileged to introduce you to the basics of moving and storage during this life-changing event.
Deciding on "Professional Help"
The decision on whether to rely on your friends or a professional moving company to get you from point A to point B is the most important decision during your move. While friends and family may be more than happy to assist you during the entirety of your move and save you a few dollars, keep in mind that they are not trained professionals. With a professional company, you are hiring experienced movers, packers and drivers. They will be able to supply you with custom packing capabilities, specialized equipment, efficiency, storage opportunities, junk removal and they also include or offer insurance promises. Friends and family may able to successfully assist you with a small move across town or a few miles away, anything larger than that, but we recommend looking at a professional moving company.
Packing for Your Move
Packing puts us in an interesting position. This is one of the few times in your life that you will be confronted with taking inventory of all your belongings. This presents the perfect time to sort through everything you own. We suggest creating three piles while you pack: one to keep, one to donate, and one to toss. A big note here, make sure each pile is labeled properly and kept at a distance from the others! This opportunity allows you to remove damaged/unwanted items, and you can also do some good by donating used items.
Scheduling and Planning Your Move
For the best chance at a successful move, you should create a detailed schedule including everything you can think of. Be sure to also include some time devoted to the unexpected, whether it be the weather, missed timelines, or something as simple as traffic. For those who have time on their side, we recommend a minimum of eight weeks to schedule and complete a move. Don't rush the process if you can. Also, if you have time, try to be cognizant of moving challenges you may experience down the road. Will you be moving into a condominium or an apartment with an elevator? Can you contact the front desk or owner to set up a block of time reserving the elevator to help the moving process along? Do you know if you will be trashing several large items from your current home? If yes, schedule a container or dump trailer to be delivered to your home when you need it most! Also, try and plan to have a painter, clearer or handyman either in your new home or old home to repair and update any problem areas. Use your time wisely!
Hire Experienced Movers
We know you're more than capable of handling any local or long distance move but if you want to sit back and watch the professionals of Mountain Moving handle your move, we couldn't blame you. As a family-owned and operated company with more than 20 years of experience, we have the traits to complete your local or long distance move successfully. We also guarantee a smile on your face once we're done. If you're looking to learn more, call us at (253) 581-2414 during the week and at (253) 566-0755 on weekends or fill out our online Quote form.