Tips for Moving with Cats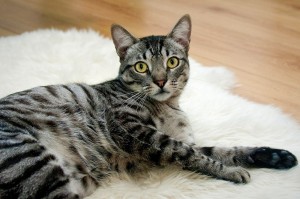 Are you planning on moving to or from Tacoma, WA, and also have a pet to relocate? Moving your cats can be much more comfortable for you and them if you follow these simple tips. Cats like routine and are connected to their personal space, so they might not be the happiest camper come moving day. A successful and stress-free moving day takes planning and organization to get it right, and facilitating your pet cat's moving day is no different. If you are moving locally, it is a better idea to leave your cat in their home while you are busy moving the contents of your home or apartment. Your cat will be confused and disoriented with movers going in and out and will not know what is going on.
Schedule One Last Trip to Your Local Veterinarian
If you are moving away from your current veterinarian, make an appointment for your animal companion before you move. Update your cat's vaccinations and have copies made so you have them for your new veterinarian. It may be wise to discuss your upcoming move with your veterinarian for any suggestions they may have. An anti-anxiety medicine may be in order for your pet's moving day if you anticipate your cat won't cope well with the changes.
Update your Cat's Address
Your address will soon change, so you should go ahead and update your cat's collar tag and microchip implant if necessary. If your pet gets lost, you want them to be returned to your new home and not your old one. Being prepared for the worst-case scenario is an important step in making sure nothing like that happens to your pet cat.
Moving Cats in Carriers
Your pet cat may not handle moving in a car or truck very well, and they may panic and act desperately. This is probably the case as most cats don't like a lack of control or being confined. You may want to sedate your cat to relieve them from a stressful trip. Another important tip for traveling with cats is having a proper sized carrier for your pet cat. The humane society says cats aren't comfortable while moving in cars, so have a carrier to carry them in when you travel. An important part of this is making sure the carrier won't toss back and forth in the vehicle, so you will want to secure it in place.
Make Bathroom Breaks for You and Your Cat
Not all cats are able to handle being walked on a leash, but if you are planning on having a long-distance drive as part of your moving day, you may want to try it out. During your moving day travels, you will take stops for the bathroom and for snacks. Being able to walk your cat on a leash is a great solution for when you stop at a highway rest area that has an outdoor park area. Your cat needs to take breaks to stretch out, have a snack, and use the bathroom as well, so plan to take care of them too during your busy moving day.
Moving with Cats on a Plane
If your new location is not so close and you will be flying there, you need to know your airline's policies regarding transporting your pets. Your airport's terminal may have a pet relief station where your cat or dog can relieve themselves and relax. The Seattle-Tacoma International Airport features a total of three pet relief areas that are indoor or outdoor. Your pet cat may be shy about using the facilities in sight of people, so it may be wise to give them a small meal before your travel day begins.