With proper planning, anyone can save time and money on their next long-distance move. Moving out of state requires planning and resolve throughout the packing and moving process. Long distance moving requires plenty of time to plan and resources, especially if you're moving between states. Whether you are moving closer to family or relocating to a new city for a new job, you can benefit from listening to the advice from experienced moving professionals. Homeowners can have a large amount of possessions they wish to relocate, and finding the best plan to get belongings from Point A to Point B can be more difficult than it might seem at first. With proper planning, anyone can save time and money on their next long-distance move. Traveling from one state to another can quickly become stressful, so take notice of our helpful tips to simplify a full-scale move.
Moving Out of State Checklist
Moving boxes are crucial as you get ready for the big day, so plan on stocking up on them. To be prepared for the packing job in front of you, you will need to purchase tape, bubble wrap and other relocation essentials before you can begin the exciting job of packing. Make sure you are frugal and purchase only the supplies you need, and if you are uncertain, conduct an in-depth assessment of your belongings. Determine which items you can do without at your new address and get rid of these belongings before you pack. In fact, you could find buyers for some of these possessions by hosting yard sales, placing ads in newspapers or using online tools like Craigslist and eBay.
How to Move to Another State Cheaply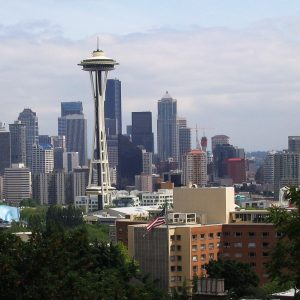 Those who care about you are happy to help you move, so reach out to them for a favor. Be sure you plan to contact these people weeks in advance of your relocation so they have time to clear their schedule. Keep in mind that few people have wide-open schedules for long, so give yourself plenty of time to find family members and friends who can help you transport your belongings to your new address. Additionally, provide incentives to those who offer assistance on moving day, like a great BBQ dinner party for example. Your money may be limited, but you can always offer support in other ways. Whether it is agreeing to clean out a friend's basement or helping a family member move in the future, you can show your appreciation by providing assistance at a later date. You can offer them some of the items you were going to try and sell at your garage sale as compensation for their day's work.
Tips for Moving Out of State for the First Time
First-rate moving specialists are ready to help you complete your relocation. You can rely on skilled professionals to deliver world-class assistance on moving day. Relocation professionals possess the training and experience so you can plan on enjoying a stress-free move. Hiring qualified moving specialists to perform your full-scale move can turn your chore into a joyous jaunt to your new residence. Research and ask questions of your moving company prospects and make sure you receive an estimate for your moving job.
Photo
CC BY-SA 3.0
,
Photo Link