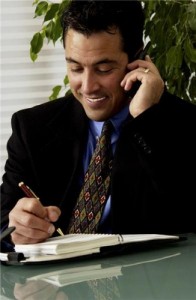 Whether it's organizing a household move once you've already left for or settling the estate of a deceased relative, trying to remotely find the best long distance moving company is a difficult task. Without meeting them in person and asking local friends about their credibility, you might feel like getting suitable relocation movers is impossible.
It doesn't have to be, however. With a few simple tips, you can be sure that you are hiring nationwide movers, no matter where you are.
License and registration
All interstate movers are required to be registered with the federal government. This license – along with a U.S. Department of Transportation number – will allow you to ensure that they are credible and up-to-date with the law. Ask them to scan or fax a copy of their license so you can see for yourself. Not only will this give you the information you need, it will show them that you are serious about security.
Better Business Bureau
Whatever state the movers are based in, there will be a Better Business Bureau through which you can research their reputation. This is an important way to see how their previous customers have felt about the service they received. A company with a lot of complaints is not one to be trusted. Use this information to ensure that your out of state movers are not only trustworthy but a pleasure to do business with.
Research insurance
From afar, it is easy to lose sleep over the thought of a damaged or lost piece of your property. Some of your belongings are priceless and sentimental, and without seeing a mover pack them, you might begin to worry that something could happen to them without your knowledge. Openly discussing the company's insurance options will help you display to them the importance of your possessions. Be specific and ask questions to ensure that you have all the information you need.
Find locals
If your research with the company's local Better Business Bureau isn't to your satisfaction, do some more local research. Online you can likely find some discussion of their reputation. Or, if you know anyone in the area, ask them. Speaking directly to people who know them will help you feel more confident in your decision.
National companies
If you are moving out of state, consider employing a national moving company. Not only will it be easier to research, you might be able to personally meet with someone who works for the company, even if it's not your actual mover.