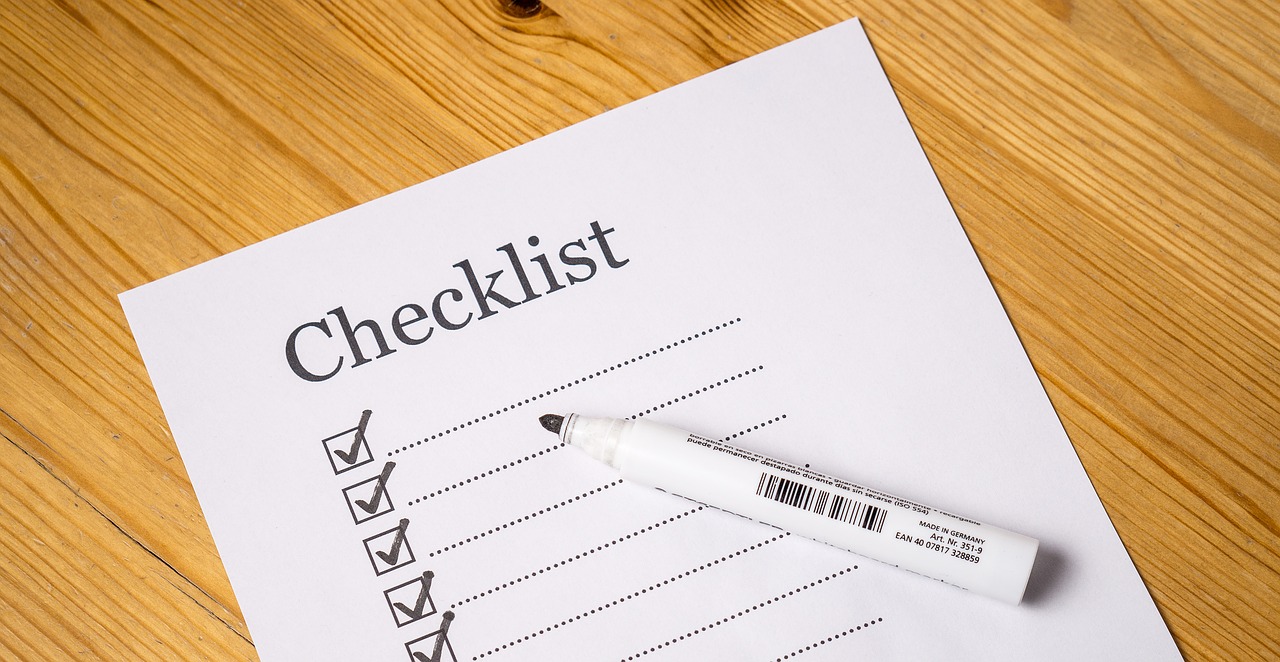 So you got a new job in the city? Or maybe you are just looking for a smaller home? Regardless of your reasoning or circumstance, moving into an apartment for the first time can be an overwhelming experience for you. A lot of cities like Seattle and Olympia offer a variety of apartments for you to consider. However, the biggest problem movers face is not having an apartment moving checklist to help them through the moving process. Don't worry, we have provided you with apartment moving tips and a checklist to help with your apartment move. This checklist will give you an overview and checklist of the necessities when moving into a new apartment.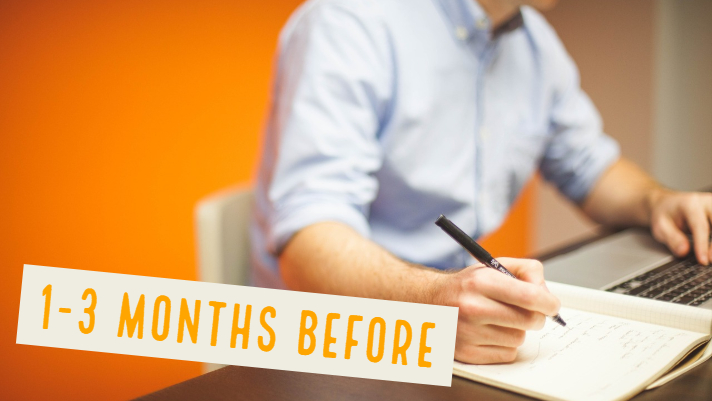 1-3 Months Before Your Move
Notifying your current landlord: For those of you who are moving from one apartment to another you first need to check your lease prior to setting your move-out day. Check with your landlord and notify them that you will be moving out. This will stop any legal surprises from happening during your moving process.
Hire your mover: After you have made the decision to move, start doing some research and find a local mover that serves the areas you plan on moving to. Don't just consider one mover. There are plenty of moving companies available in the Tacoma and Seattle area that offer competitive prices and different types of services. Pick and schedule your move date with the mover that best fits your needs.
Start organizing: The most tedious part of moving is the packing process. The best way to avoid headache is to begin sorting your belongings. Doing this a few months before your move gives you plenty of time to go through, donate, sell, or throw away any items you no longer need, or wish to get rid of. If you are moving to a smaller apartment, this is the best time to begin decluttering and sorting what you need and don't need.
Load up on supplies: Start purchasing boxes, tape and any other packing supplies you may need for your move. It is best to do this early because it gives you more time to purchase more in case you need it down the road. If you have hired a mover, many moving and storage companies offer packing options for you. They can give you deals on the supplies you need to pack and store your items.
Miscellaneous: Be sure to finish up all the smaller things associated with moving. Contact your utilities provider, find out what your going to need and learn any other important information prior to moving into your new apartment. Also, be sure to do your research on new schools, doctors offices and other important destinations that you will be using at your new place.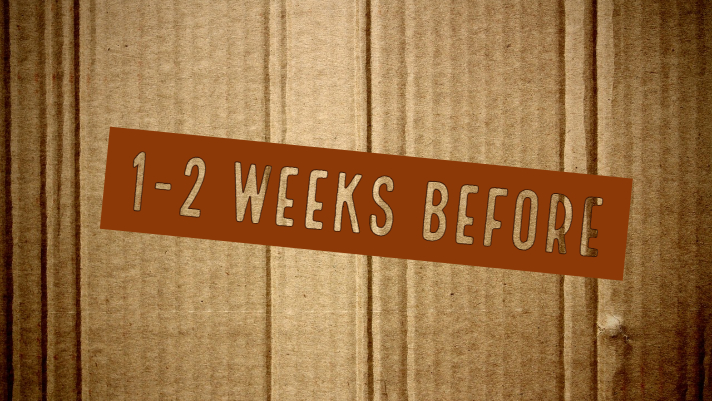 1-2 Weeks Before Your Move
Start your packing: Remember the more time you put into it the less the less of a hassle it will be loading and unloading your belongings. Be sure to stay organized. By labeling and color coding your boxes you will have an easier time unpacking.
Disassemble your furniture: All your big furniture items should be disassembled prior to your moving day. Some moving companies offer dissembling and assembling services if you don't have the time to do all the work.
Take inventory: Before the movers arrive, take an inventory of all your belongings. Taking photos and recording the conditions of your more valuable items will give you insurance in case something is damaged or goes missing during your moving process.
Know your new place: Before the move do some research on your new apartment building. You are going to need to find a place to park the moving truck. Also, learn what floor you are on and what the best method for moving in is. Knowing all the details prior to leaving will alleviate any stress for you and the moving company you hired.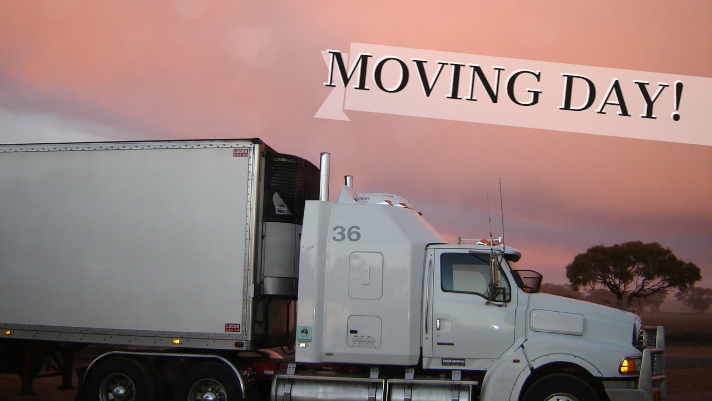 On Moving Day
Communicate with the movers: Most apartment moving companies will do an inventory as they load their truck with your belongings. It is best to stand and help supervise during their loading process. It helps to be on the same page and know exactly how they are loading your items. Keep count to make sure they take all the boxes they are responsible for.
Cleaning time: Now that everything is out of your old apartment it is time to do a deep clean. Go through each room and clean everything to the best of your ability. This includes vents and appliances as well. This will ensure you don't get hit with a cleaning or damages charge.
Walk-through: Do one last walk through your apartment before officially locking the door and leaving. Be sure to check all drawers, cupboards and closets in case you might have missed something.
Arriving and Unloading: After arriving at your new home be sure to check in with your new landlord or leasing office. They will give you all the necessities you need for your new place. Again, supervise the movers as they unload and transport your belongings into your new home. It is a good way to keep inventory of all your belongings. If you planned ahead you can help coordinate how to unload your stuff in a way that is most efficient and productive for you.
Check your belongings: As the movers unload your items check to make sure you have everything and that your items are in the same condition that they were prior to loading. If anything is damaged or missing report it right away to the moving company you hired. If anything was damaged they will most likely reimburse you on the value of the item.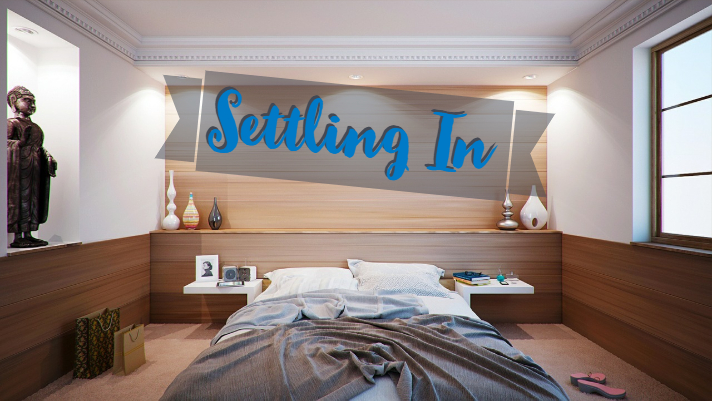 Settling In
Document the condition: One of the most important things you should do before even unpacking a single item is surveying your new apartment. Take in account any damages to furniture or walls that were already there. Note any appliances that may not work as well. Send this to your new landlord as documentation for your place prior to you moving in.
Furniture first: Start assembling your furniture right after the move. Specifically, we suggest starting with the bed. After a long moving day, you are going to want a place to crash after all the work.
Unpack your belongings: You can thank yourself when unpacking your belongings is easy, since you did such a great job keeping everything organized. Once you start putting things where they belong you will begin seeing your new apartment come together. As tiring as this process is, when your all done you will officially see the result of your new home.
Make friends: After you settle in to meet some of the other tenants. Since you are going to be living close to these people it would be nice to make friends with them. Introduce yourself and down the road when you're ready,throw an apartment warming party for everyone in your new place.
Check out the town: Depending on where you moved to there is most likely fun stuff for you to do. Take a walk around town and check out all the entertainment and dining options you have available. This will give you something to look forward to in the future. You can also use this time to find grocery stores, pharmacies or other stores you may need.