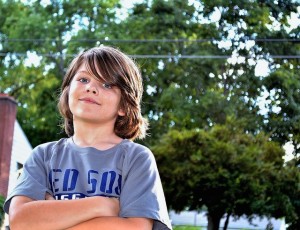 Moving can be one of the most exciting times for a family. The prospects of new jobs, new circles of friends, and a new city to explore can spell plenty of anticipation for a young family. Kids, however, may not look at the situation with the same cheerful disposition. Children will likely be moving away from their friends, their childhood home and they are unsure about what this new place is going to be like. Luckily for you parents, there are ways you can make this transition easier for you little ones. Parents who take every possible measure to comfort their children and make the moving process a positive experience can take away their child's anxiety. Do your best job at keeping spirits up and having a positive outlook for your family throughout the move.
How to Help Your Children Cope During the Moving Process
When you are set on your move and you let your children know where you are moving to, there is a mixture of emotions at play. You may witness your child's feelings can range from sadness, detachment, and even lashing out. Don't be incredibly alarmed if their performance at school drops off because of the upcoming move. As a parent, you need to be there for you child and come up with creative solutions for your kid's situation. They may be upset that they are moving away from all their friends, but you can assure them that they can visit their friends or that their friends can come visit, too. Make sure you set up lines of communication to keep in touch with childhood friends. Through the internet and mobile phones, kids can easily keep in touch with groups of friends they move away from. Skype, text, chat, snapchat, even online games are great ways children can keep in touch. It may not be a great solution to offer an endless amount of video games, but realizing that it can help during the transition of moving will make your kids more able to deal with their new surroundings.
Successfully Moving Your Family to Another State
When you plan a move that involves moving across state lines, you have to come up with a solid moving checklist and plan accordingly. A list of all expenses and a proper moving budget will help you plan accordingly for an upcoming move. When you plan for your state to state move, be frugal with your belongings. Let go of all your old clothes that no longer get worn, say goodbye to old kids' toys that are damaged or broken, and say sayonara to all that dated wicker furniture that is collecting dust in your garage. Using Craigslist to get rid of some of your unwanted items is a great idea to rid yourself of some of your extra clutter.
Your out of state move likely begins with pricing out a selection of moving companies and obtaining moving quotes. Make an exhaustive list of professional movers who are equipped, qualified and insured to perform the move for your family. If you have kids in school, you will want to move during the summer months while they are on their summer break. The summer is the busiest time of the year for moving companies, so retain your moving company well in advance to avoid them being unavailable when you need them. If you are fortunate enough to have children who attend a school with an untraditional calendar, you have the luxury of moving outside of the busy summer months. The rates for moving companies will likely be lower during this time.