Tacoma Movers
When you're making a move in or out of Tacoma, Washington, you want local movers who know the area and the industry well. In fact, our founder, Ed Tuohy, has been learning about the moving and storage industry since he was in high school and has even passed along his knowledge and expertise to his son, Patrick.
Since 1996, Ed has used his breadth of knowledge in the industry to better serve his community, and build and grow a family owned and operated business into one of Tacoma's top-rated moving and storage companies.
"We have used several local companies in the past and have never been happy with the result, hence why we kept trying someone new. Mountain Moving & Storage are my go-to recommendation…"
– John M.
For over 20 years, we've been dedicated to performing a variety of moving and storage services such as:
Local Moving Services
Our local moving services are available to residential and commercial clients. Since 1996, we've seen thousands of moves. Each one is afforded the same value-added customer care and high-quality services.
We take our jobs seriously to ensure the entire moving process goes according to plan. Even if you have a last minute change, we're always willing to work with you.
Whether you're looking to move to or from Tacoma and the surrounding communities, Mountain Moving & Storage has your back.
As full-service local movers, Mountain Moving & Storage offers:
Long-Distance Moving Services
Mountain Moving and Storage can offer you the local moving help you need with over 400 agents nationwide.
Since 1996, Mountain Moving & Storage has been providing moving services for residents and businesses throughout the Tacoma-Seattle area.
Office Moving Services
For any office, business or industrial move, we know one of the biggest concerns business owners have when relocating their office is the threat of potential downtime. Our trained commercial movers will transport your office assets quickly and safely all while ensuring no damage occurs to your office items or building
International Moving Services
We are an international mover dedicated to providing residents in the Tacoma area with exceptional international moving services, and a worldwide network of over 900 agents.
We believe it is our duty to invest in the people and technology that make international relocations successful.
Military Relocation
As a military moving specialist, we can help with your relocation anywhere in Washington, out of state or even overseas. We have moving experience relocating from service members from Fort Lewis, Naval Base Kitsap and much more.
Specialty Moving Services
With our extensive experience in specialty moves, we understand that no move is the same. Let us handle the logistics of the move, especially moving your larger, more delicate items including pianoes, gun safes, antiques, chinaware, photography and artwork.
Warehouse Storage Solutions
If you're moving into a new home and need to set some items aside in storage, you'll want this to be a quick and easy fix so you can soon relax in your new home. Whether you're moving and you need to set some items aside during your relocation, cleaning or redecorating your home, Mountain Moving & Storage can provide you with the storage solutions to suit your needs.
Packing and Unpacking Services
Often the most procrastinated task, packing and unpacking can be a time-consuming effort for most people. Fortunately for you, we have all sorts of solutions ranging from labor-only packing services to extra packing supplies!
Don't forget to ask your moving representative during your initial quote consultation.
Don't just throw your things in a box and call it good, let us lend you a hand.
We understand each item needs a specific amount of care, so we'll be sure to wrap and cover your possessions safely and pack them securely in each box, taking care to pack heavier items on the bottom. Without a scratch, we'll transport your items on our trucks and load them into your new home. We'll even unpack and place your things where you'd like!
If you need furniture or equipment assembly and disassembly services, don't forget to mention this during your consultation.
Quote Options: In-Home & Video Surveys
Since 1996, we've developed a reputation among our community as a quick, reliable and affordable moving and storage company. Our process is simple. Once you contact one of our moving agents, you have the option to choose how you would like to receive your quote:
In-Home Survey
An in-home quote is the traditional method. A surveyor comes to you and begins to assess what needs to be moved and what additional services are needed for the project.
They will then return to their office and create a quote which they will email to you within a few business days.
Video Survey
Our video survey option gives the customer and surveyor the ability to perform the quote via cell phone, tablet or laptop.
For moving clients, this provides an extra level of fast and flexible service on nights or weekends.
Affordable Moving & Storage Services!
We pride ourselves on serving the communities in which we live. We are also honored that we are trusted by our neighbors to help facilitate their moving and storage needs.
We work hard for that trust by providing local moving services, including but not limited to, places such as Bellevue, Gig Harbor, Olympia, Puyallup and many more.
For more information on the local moving services Mountain Moving & Storage can provide to you, fill out our free quote form or call us at (800) 249-2414.
Local Events and Charities sponsored by Mountain Moving and Storage:
Why Choose Us?
Free on-site estimates available
Same-day service available
Disassembly and reassembly of furniture
Proper protection for furniture and home
Family owned and operated
---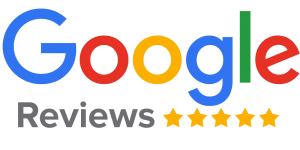 Tenley J.
20:28 01 Aug 20
These guys were amazing! The estimator called me back immediately, quoted a fair price and sent two great guys to move my mom. It was a long day and there wasn't moment that they didn't treat my mom with kindness and respect even when she had them move

...

one item three times! Efficient, prepared, energetic and professional. Could not have asked for more.

read more
ron S.
19:54 11 Jun 20
Movers were on time got everything moved even when my girl kept on changing her mind I hope to get the same movers
Elaine M.
01:58 06 Jun 20
My husband and I would like to thank Ed and his crew for the wonderful job they did moving our 10x10 shed today. We feel it was a very good price for the service. Though it was a lot of hard work they put in and maneuvering around they had to do, they

...

maintained great attitudes and were friendly. They work very well together. We also want to thank Doug for his timely responses to us through e-mail. We will definitely recommend Mountain Moving and Storage to others who may need a building moved or moving in general. We are sure your quality of service would be the same. Thank youRichard and Elaine Mace

read more
Charles P.
02:40 02 Mar 20
They came and packed all our furniture for our move. When it was delivered to our new house they placed the furniture we we wanted it and reassembled the beds. Much to my surprise nothing was broken or even marred. Good job.
Lana P.
08:49 01 Mar 20
The crew was very efficient & fast! They were also friendly, but professional. I would recommend them! They cleared out a lot!
T D.
18:10 31 Jan 20
I've used MMS for several moves. They are great. No complaints whatsoever. The latest move January 2020 went as smooth as ever. Both moving men were respectful to us and my mom's belongings, considerate, friendly, and most importantly, efficient. You

...

won't be sorry if you choose them as your mover.

read more
Lisa S.
12:20 06 Jan 20
They delivered a dozen large heavy boxes to the wrong place. I had to hire a uhaul van and move them myself to the correct address. They refused to reimburse me for that. I was very unhappy after just paying them a large amount of money to do the job

...

correctly!! I DO NOT RECOMMEND THEM.

read more
Stephen A.
18:11 17 Dec 19
The gentleman I talked to on the phone to arrange a move didn't seem to have a good handle on what was going on. Had to call 4 times to check on my delivery because he wasn't sure where his crew was or when they had an opening. The moving crew was

...

phenomenal. They unloaded my entire 26' truck (due to an injury I had) in only an hour. No broken items and they were more than willing to be gentle with the more delicate items and even moved things into the rooms I asked for to ease the hassle of doing it myself. Great job guys I'm impressed.

read more
Alyssa R.
03:28 09 Dec 19
Doug was a pleasure to work with scheduling our move and we couldn't be happier with how quickly and smoothly everything went. The team was kind, punctual, laid down mats/plastic to keep floors and carpets clean, and moved/unloaded our things both safely

...

and speedily. We highly recommend - thank you!

read more
Lee H.
02:27 22 Nov 19
They were great and so helpful. Hard workers and concerned about my "stuff" and took really good care of everything.
David U.
03:20 09 Oct 19
Great experiences with Mtn Moving. I have used them twice - once when they were assigned to my military move from WA to HI, and a second time when I chose them for a move from one point in Tacoma to another.I can't comment on pricing for the first

...

move (paid for by military), but the second move's pricing was very fair. James (estimator) arrived as scheduled, provided a written estimate and tentatively scheduled a moving day. A 'what-to-expect on moving day' PDF was provided. He offered to provide boxes and packing materials, if needed.Movers (Todd, Tua, Fah) arrived on time on moving day. Walked thru, discussed basic plan and they got to work. Watched the guys move all items and they used standard equipment (carpeted dollies, pads, tie downs, etc). Everything was handled carefully and nothing was thrown or dropped. Load up time was less than estimated and very smooth. Unloading at the new house took even less time. All in all, an excellent experience. Simply put, the service provided was the service promised. I think prepping for moving day is 80-90% of what makes things go smoothly. We had everything boxed up, labeled, and staged by the doors of each room on moving day. Clothes taken out of closets and dressers and boxed up. Read thru the "what-to-expect" PDF and transported prohibited items ourselves before moving day (open chemical containers, alcohol, high value items). Everything you leave for the movers on moving day to deal with adds TIME. That, in turn, will increase your final cost, or torpedoes the whole move because of some showstopper.

read more
Hannah G.
22:47 01 Oct 19
We had a wonderful experience with Mountain Moving! The initial consult was informative and easy. The day of move was smooth- they arrived timely and moved quickly, making sure everything was taken care of. We had them pack some things also and

...

everything was packed with care. I felt their pricing was fair and I would definitely hire them again for any future moves.

read more
William B.
23:28 28 Sep 19
Thanks to Mountain Moving & Storage for the worst moving experience of my life. 10/10 would not recommend. Not only were they 8 hours late because they forgot to put me on the schedule, every single individual that I dealt with were unprofessional except

...

for the actual people who moved my stuff. I got a lot of "it's not my fault" and "well, do you want us to move you or not". At no time did anybody call me to let me know when to expect the movers. The "management", and I use that term loosely, couldn't handle the conversation because I was a little annoyed and she stated that she had never been talked to that way. At no point did I become irrational. I didn't curse but I was annoyed. She couldn't handle that. She should not be in management if she can't deal with customers. Then I spoke to her boss and not sure if he was a manager or the owner. Either way he was at least able to carry a conversation without getting his feelings hurt. He said "I don't know what else to do besides say I'm sorry". That was pretty weak attempt to make things right. At no point did anybody ask me what they could do to make things right. No discount was offered and once the movers did finally finish nobody called to follow up. I'm beyond amazed of the total disregard for my inconvenience that was their mistake. If you are in the Washington State area I urge you to never use this company. I will put this review on every single social media platform that I can. The company and the level of service and professionalism was straight trash.

read more
Sandra B.
22:57 19 Aug 19
***Update from previous review: I called on 29 July to discuss the issue further, as per the response below from the company. As of 19 August I am still awaiting a return phone call.*** Terrible experience from start to finish. I did a local move

...

(4.5 miles away.) I've moved many times in the last 23 years. I needed movers for furniture only and wanted to hire professionals so it was done well and efficiently. Estimate seemed high at $1700, but they charge hourly for local moves so if they move quicker than that you pay less. Which would be great if you have a motivated and efficient crew. Because the estimate was so high we moved a lot of the furniture ourselves the day prior and left only 2 sofas, a loveseat, a recliner, 3 queen beds, a king bed, 5 dressers (no drawers), kitchen table (no chairs), server, and 3 shelve units for the moving company. Upon arrival the lead mover even commented that I hardly had anything to move. After being at my house for one hour which included their walk-thru and putting down carpet protection, they took a 25-minute break (from 1015-1040.) **Reminder that I'm paying by the hour and yes, I understand that 2 15-minute breaks are mandated and necessary.** They then told me that they might have to make two trips because the truck they were supposed to have, which is bigger, was broken down. I reminded him that I'm being charged hourly and he said "well, they would go real fast." When I said that still wasn't right he said that "maybe they could fit it all in one trip." They did fit it all in the truck, but then the truck wouldn't start. While the truck was broke down in my old driveway with all my furniture on board, my son and his friend helped them try to jump start it with their own cars. During this time I called and talked with the manager who told me that "well, they are taking their lunch break right now anyway." When pressed further he said, "You won't be charged for the time the truck is broken down. That is what you wanted to hear, right?" Ok, great. Of course that is what I wanted to make sure of. After a 2-hour "break" and finally getting the truck running and to the new house, and after losing some bed support beams and leaving the cord for my sleep number bed at the old house, they still charged me $1666 for moving despite the amount of furniture being far less than what was estimated, despite losing items in 4.5 miles, and despite the delays and inconveniences. I've had an entire house moved more efficiently than that several times. If you want to be over-charged and have poor customer service with questionable vehicle preventive maintenance, choose this company.

read more
John M.
16:33 09 Aug 19
My wife and I scheduled these guys to help us with our local move. We have used several local companies in the past and have never been happy with the result, hence why we kept trying someone new. These guys are my goto recommendation if you need

...

assistance moving. I called and reserved a team of 4 and two trucks about a week before our move. They let me know the price estimate and gave us the estimate time they would be there. They called to confirm the day prior and called the morning of to let us know they were on their way. The guys that showed up (Mark, Gabriel, Robert, Jesse) were polite and professional and knew what they were doing. We showed them what needed to go and they quickly got to work. They treated our stuff just like it was there own. They worked quickly and efficiently. Moving is always stressful, these guys made at least this part of it easy. Instead of shopping around for who may be the cheapest, save your self the hassle and call these guys to take care of your stuff.

read more
SoCalKel
03:11 05 Jul 19
Good food, not the best but not bad. Didn't like that they use enchilada sauce on the wet burritos but great service and margarita. I'd go back.
Sarah Jane M.
05:57 04 Jul 19
Devon D.
23:36 12 Mar 19
Was worried about having someone else pack my stuff because I have heard horror stories about HHG Todd and his crew were very good with our stuff and wrapped everything good and in a timely manner.
dalin K.
21:30 01 Feb 19
Mountain Moving did a amazing job. They were there on time and working extremely hard to finish in a timely matter. Dalin
Charles E.
10:06 21 Sep 18
Pat L.
16:55 04 Sep 18
Todd and his crew did a fantastic job for us. They were on time, moved quickly, and were super careful in our new home. I definitely recommend Mountain Moving and Storage. They are the best. Thank you guys. Pat, Susan and Frankie.
Skip K.
17:56 21 Aug 18
Everyone from Mountain Moving was a polite professional .They always showed up on time all with smiles on their faces and great attitudes. We used them before and we'll use them again .
C Denise T.
05:51 30 Jul 18
Shawn and Lamar did an outstanding job delivering and setting up my household goods. I would definitely recommend Mountain Moving company if all their employees work as well as these two gentlemen.
Chiara Diane M.
19:32 12 Jul 18
Moving can be a nightmare but in our case the service we received from Mountain Moving was top notch! Beginning with the expert and personal assessment and attention from their front man, James Bender, to the timeliness and efficiency of the three men

...

who moved us (Germaine, Dante and Joe) we were moved with courtesy and without issue to our new place. My highest recommendation goes to Mountain Moving and their crew! Thanks a million. Chiara & Tom Montante

read more
Joyce L.
16:16 13 Jun 18
I used Mountain Moving during a remodel for moving my belongings out, storing them and then moving them back in. They are very professional, friendly, and on time. I highly recommend them.
Jake L.
17:33 21 May 18
Alright
patricia J.
18:05 19 May 18
Jesus and Tua did a great job with our move. They took great pains to make sure everything went well. I would definitely recommend this company and Jesus and Tua to others.
Mark S.
00:21 10 Apr 18
The largest of the Stevens Worldwide Van Lines agents in the NW area. Staff is very helpful to all drivers not just Stevens drivers.No public scales at this location.
Betsy B.
19:32 23 Mar 18
Jesus was professional, easy to work with, and efficient.
Nancy B.
00:21 09 Mar 18
Jesus and Jeremy were very professional and caring with the delivery of a VERY heavy upright family piano. This is the 4th time we have used Mountain Movers and will continue to use in the future.Thanks again for your trusted help.Regards,Bob and

...

Nancy BrakkeUP

read more
John B.
00:22 01 Mar 18
Without a doubt, having moved 6 times in the last 24 years, this was the best experience we've ever had. The Mountain Moving crew that gets the credit for our superb experience. Headed by Jesus, the crew included Gabe, Robert, Jeremy and Austin. Each

...

member of the crew treated our furniture and items as if they were theirs. I commend them for their professional attitude, energy, and thorough work! THEY ARE THE BEST and Mountain Moving & Storage should be very proud to have these men representing them. KUDOS!!!.

read more
Cassie C.
15:00 22 Feb 18
We just wrapped up the first part of our military move, and Mountain Moving did a fantastic job! We have completed several moves over the last 5 years, and they have been the best company we've dealt with, no competition. Max and Dontae arrived on time

...

for the first day and got straight to work, packing up over half of our stuff (we have a lot of junk) in one day. The next day, they had an additional 2 people to help (Will and Gabe) and they completed everything by 2pm. Less than 2 days to pack up a 4 bedroom, 2-story home! They were friendly, professional, and efficient, and we would recommend them to all of friends as they prepare for their next PCS.

read more
Carleen G.
20:28 08 Feb 18
I just did a short move from a two story to a one story on thesame street. Not a long haul but still a lot of work.Jesus and Tim were my packers and movers. At80 years of age with some health issues, for me this was a difficult move. They made it

...

much easier. They were fast, helpful and very courteous. They definitely deserve a 5 starrating.

read more
jivebretv
03:23 22 Jan 18
Excellent customer service! Gabe, Ed, Dontae, and Austin helped us move in January 2018 and everything went smooth. These guys were friendly, trustworthy, and worked at a fast pace. I'd highly recommend them. - Bret from Gig Harbor
J
16:51 06 Dec 17
The crew invested the extra moments into explaining up front the unloading process and paperwork. They took great care in avoiding damage and applied floor protection over the carpet and wood flooring. David, Will, Jermey, and Issac were the most caring

...

and professional moving crew we have ever had over 30 years and 10 moves. Thanks guys!!

read more
Christine G.
01:50 30 Nov 17
We recently had Mountain Moving pack for us and had the BEST experience. They were incredibly professional, quick, and considerate. They treated all our items with care and even caught things we shouldn't be packing (car keys!!) I recommend this company

...

for any and all your moving needs!

read more
Next Reviews
---
We accept the following payment methods:
Cash
Check
Visa
MasterCard
---
Ask About Our Specials!
---