About Us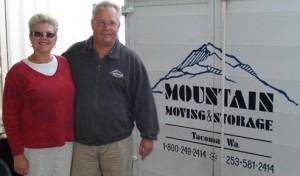 Owners Ed and Marilyn Tuohy brought the best of their experience and expertise to the company when they purchased it in 1996. But, they were no strangers to the moving industry. Ed Tuohy had worked in the moving industry since he was in high school in Hawaii. Throughout the years, he adopted what he learned about quality moving and customer service.
Ed is involved in the moving industry at a state and national level. He is currently the Vice-President of the Washington Movers Conference having previously served on the board of directors. Ed is also on the Stevens Worldwide Van Lines Agent Advisory Council representing the western region. His dedication to quality is the reason that he is recognized by his peers on a national level.
In addition to Ed's moving experience, he has also turned Mountain Moving into a genuine family-owned and operated company. Operating at the help with his father, Patrick Touhy has worked alongside his father building upon his fathers business by helping the community in tremendous ways. Patrick has helped Mountain Moving grow by supporting various organizations including the Mary Bridge Children's Hospital, Tacoma Opera, Whiskers Wine + Dine and Move for Hunger.
Quality Moving Experience for Tacoma, Seattle and the World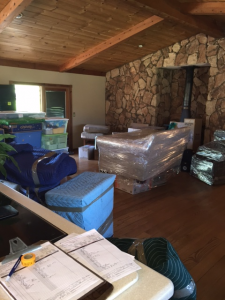 We also partnered with a van line that has similar values and standards for quality and customer service – Stevens Worldwide Van Lines. Stevens is a leader in the moving and storage industry with agent partners across the United States and around the world.
As an agent partner, Mountain has the technical and operational support of the van line. Stevens is ISO 9001 certified and recognized by the American Moving & Storage Association as a ProMover.
Both Mountain Moving and Stevens Van Lines are dedicated to Total Customer Satisfaction and doing what some movers consider as "extras" as part of their everyday business. You can expect your home or office to be protected, your belongings to be guarded against damage, and a friendly and caring staff who will customize your move.