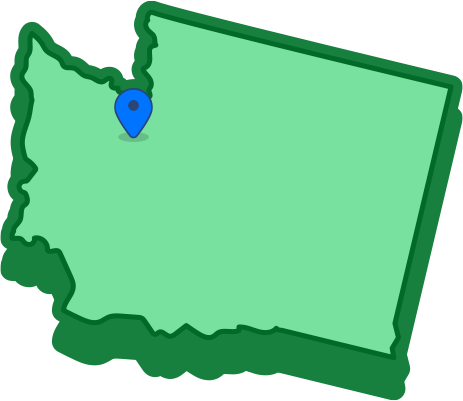 Auburn, WA Movers
Mountain Moving and Storage offers services that are very transparent. There are no hidden fees. Plus, you can enjoy a full-service move all while giving back due to our partnership with Mary Bridge Children's Hospital, Tacoma Opera, Whiskers Wine + Dine and Move for Hunger.
Quick Read
Auburn, Washington, is just one of the many locations Mountain Moving and Storage can move you to or from. With its population of 80,134 residents and history of over 150 years behind it, Auburn is a great place to live. We want you to rest easy taking advantage of a number of our services, including :
Full or Partial Packing and Unpacking Services
Local and Long-Distance Moving
Secure Warehouse Storage Options
Specialty Moves including Decluttering Services, Piano Moves, Gun Safe Moves etc.
We know a thing or two about moving because we have a team of highly skilled professionals and a reputation crafted by thousands of mover since 1996. When you sign up to move with us, you will benefit from our being:
Family-Owned and Operated
Fully Licensed WUTC CC57070
Trusted since 1996
Fully Insured (General Liability/Workmans Comp)
Mountain Movers is here to help you. We will move your items with ease and efficiency. Call us at (800) 249-2414 or fill out our Free Moving Estimate Form to hear more about our services.
Mountain's Services in Auburn
It's always good to know what kind of services a moving company can provide to you. It lets you gather the information that might be vital to your move's success. Decide what is important to your move.
Local and Long-Distance Moving: Whether you are moving in your local area or somewhere far away, Mountain Moving and Storage has your back on your Auburn move. Our team of expert movers can get your belongings anywhere.
Packing Services: We train our expert packers to pack each of your items with care and professionalism. Our team is equipped with the right packing supplies for the job. We will even unpack your items when you get to your destination. Our team will carefully unpack them, and then we will help you settle in.
Secure Warehouse Storage Options: Keeping an eye on your items lets you have peace of mind during your move. With 24/7 monitored and climate-controlled warehouse storage, your mind will be at ease when you know that your items are secure.
Specialty Moves: Our movers are skilled at several decluttering services such as shipping, donating and throwing away unwanted items. Having decluttering services help on your move means you are prepared to bring fewer items with you which cuts down on unnecessary costs. We can also move your large more oversized items like Pianos and Gun safes. Our team brings specialized equipment and over 20 years of experience will be able to move them easily.
Our seasoned movers take every precaution when moving your items from using blankets to padding to protective coverings for your floors we do it all. Our movers will get your items wherever they need to go, whether locally or long-distance.
Why Move to Auburn?
Focusing on the move itself can be stressful, and it can be easy to forget to forget about the destination. So here are some things to do in Auburn, WA:
Auburn Environmental Park: Do you enjoy beautiful park landscapes? If so, then the Auburn Environmental Park is your place. Be sure to take your camera to capture photos of the Dragonflies, hummingbirds, salamanders, Marsh Wrens, Blue Herons and more.
White River Valley Museum: Known by pioneers as the White River Valley (Auburn, Kent, Algona and Pacific.) The mission of this Museum and the 67-acre landmark Mary Olson Farm, a late 19th-century farmstead east of the Green River, is to preserve the 130-year history of the area.
Auburn's New Arts & Culture Center: Visit Auburn, home to the art and culture of the region. The News Arts and Culture Center features much prominent modern art, sculptures and history.
Auburn, Washington is an adventure! Book with Mountain Moving and Storage to get your items there in comfort and style. We make it easy to move you to Auburn with a team of experts.
Mountain Can Help You Move To Auburn Washington
Our commitment to our local community exhibits our dedication to you. We have been moving customers like you since 1996 and bring years of dedicated service to you. We focus on making your move stress-free with our easy-to-use services and our dedication to quality.
We have an A+ rating from the BBB and are fully licensed, WUTC CC57070, and fully insured, General Liability/Workmans Comp. Our dedication to you can be seen in how we do business.
To get more information or to ask about our services, call us at (800) 249-2414. To request your quote today, fill out our Free Moving Estimate Form