Mercer Island, WA Movers
Are you planning a move to or from Mercer Island? Whether your move is local, out of state, or even international, Mountain Moving & Storage is a trusted mover for residents of Mercer Island and all of Greater Seattle. We have nearly 20 years of experience completing all types of moves with efficiency and superior customer service. Mercer Island is located in Lake Washington and it is the most populated lake-based island in the United States.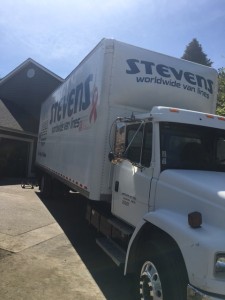 Mercer Island is home to a number of beautiful and opulent public parks, such as The Park on the Lid which offers basketball courts, baseball fields, and a sculpture park. Luther Burbank Park has tennis options, as well as an amphitheater and a fishing pier. Many tourists and locals alike are drawn to Pioneer Park, which offers visitors hiking and biking trails as well as premier waterfront access.
Seattle's Seafair celebration is a favorite of the residents of Mercer Island, and the annual event consists of block parties, parades, a triathlon, hydroplane races, and appearances by the Blue Angels. Another popular annual event in the city is Summer Celebration, which takes place every July and culminates with a fireworks show.
Planning a move to or from a unique destination like Mercer Island requires a first-rate moving company that knows the area and has an understanding of the local culture. Mountain Moving & Storage proudly serves Mercer Island, and as an agent of Stevens Worldwide Van Lines, we offer our customers a streamlined moving process perfected with decades of experience. For more information on any of our moving and storage services, call us today at (253) 581-2414 or fill out our form to get a free quote!