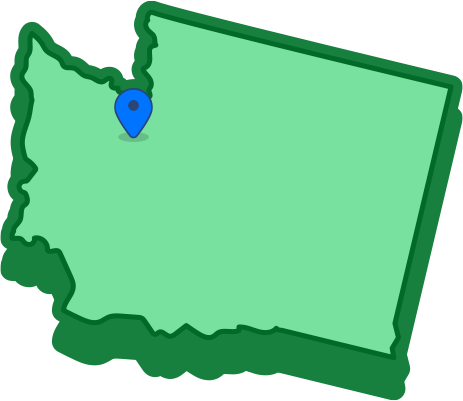 Moving Company in Burien, Washington
Mountain Moving & Storage has been moving families around Burien and South Seattle since 1963! Whether you are a young professional looking for a break from the noise of Seattle or a family looking for a city near the water with lively restaurants and events almost every weekend, you'll love your new life in Burien. And what better way to explore your new home by letting Mountain Moving & Storage, the local Burien movers with decades of experience, take care of your move to Burien. Our professional movers can help you plan you next move, whether you need full service packing & storage, local movers in Burien, specialty moving services or you need to experience out-of-state movers in Burien.
Moving to Burien, WA
For young families, it's hard to find a better suburb than Burien when choosing where to live in south Seattle. With its large number of single family homes, you won't have trouble finding a great neighborhood to settle down in. And to make things even better, a weekly Farmer's Market in the Burien Town Square in downtown means fresh Northwest produce is never more than a few minutes away by car.
For a unique retail shopping experience on weekends, visit Olde Burien. Its mix of vintage shops, artisan boutiques and surprising diversity of restaurants reflects the eclectic taste of the people who live here and the long history of the Seattle area. Burien is quickly growing a reputation as a foodie destination, and as soon as you take a stroll around downtown, you'll understand why. Within just a few blocks, you can find American gastro-pubs, Ethiopian, Mexican and artisan chocolatiers. In addition, finding regular amenities, like fully-stocked grocery stores, doctor's offices, drug stores and all the weekly errands that arise for families are never far away in Burien.
You will also never be far away from experiencing the beauty of the outdoors in Burien. The Pacific Northwest has an incredible breadth of accessible nature close to ever city, and Burien is no exception. For example, don't miss Seahurst Park when you're here. With beautiful views looking west out into the Puget Sound, it is an exceptional spot to watch a sunset and even spot an orca whale if you're lucky! From exceptional parks to public art and a bourgeoning restaurant scene, Burien has something for every family.
Professional Movers in Burien, Washington
When planning your move, finding the very best moving company is a top priority for your family. You will want the most reputable moving company in Burien you can find, preferably with decades of experience and referrals to draw on for moves of every kind. Mountain Moving & Storage is the moving company serving Burien, WA with the most experience, and our expert team of Burien movers is ready to help you plan your next relocation. Mountain Moving & Storage also has locally-accessible long-term and short-term storage options in case you need time to choose the right home before you settle. A moving specialist will be assigned to you to help you plan every step of your move, from estimating costs to making sure your belongings are delivered on-time and in exceptional condition. Fill out our free estimate form on this page to find out how Mountain Moving & Storage can provide you with the best moving experience you've ever had! Choose the best movers in Burien. Choose Mountain Moving & Storage.