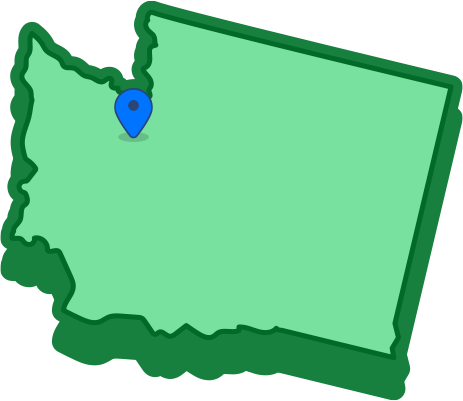 Moving Company in Renton, Washington
Moving to a new destination is an opportunity for a fresh start. Don't let the stress of your next move spoil that opportunity. Let professional movers minimize the hassle for you. Mountain Moving & Storage has been an industry leader since 1996. Our comprehensive moving and storage options are available across the Tacoma and Seattle metropolitan areas, including the city of Renton. We take the necessary time and precautions to guarantee the safety of your belongings. From antiques and collectibles to awkward or cumbersome items, our professional movers do the heavy lifting, so you don't have to. Our dedication to you, the customer, is what places our moving company above the rest.
A move with us means a seamless transition from one home to another. Our professional movers take the time to evaluate each unique situation we receive. After getting an idea of what needs to be moved, our relocation specialists will draft a plan from our moving services and start prepping your possessions for transport. We understand that even if one of your possessions is damaged, this adds unnecessary stress to you. We see to it that all of your valuables make it to the designated destination unscathed with our full array of moving materials. Items will be safeguarded with moving blankets, protective wrapping and security straps to prevent any damage. Our moving services mean professional movers will even disassemble your furniture for relocation and reassemble it at your new home.
Moving to Renton, WA
Renton, Washington was first established as a city in 1901 when coal mining had attracted enough residents that the town could be officially incorporated. Now, over 100 years later, Renton has bloomed into a prosperous city. Resting where the Black and Cedar Rivers converge, Renton is now home to a number of industries and businesses including PACCAR, Microscan and The Boeing Company. You can also find the Seattle Seahawks headquarters and training facility, Topics Entertainment and Valley Medical Center in the heart of the city. Other industry leaders accompany these giants, but Renton's local downtown businesses are also significant.
With an emphasis on entertainment, downtown Renton is full of places to visit and activities to explore. Shoppers can spend their day venturing to antique boutiques, the Farmers Market and modern restaurants ready to handle even the most ravenous of appetites. Thespians and music lovers can watch a live performance at the IKEA Performing Arts Center or the Renton Civic Theatre.  With over 100,000 residents, and a growth rate of 82% from 2000-2010, Renton has become one of the fastest growing cities in Washington and the whole country! The city's culmination of live, work and play, all at affordable living prices, make it ideal for individuals and business owners. Renton's central location in the Puget Sound region means that you have access to natural beauty and manmade marvels all at a moment's notice.
Professional Movers in Renton, Washington
No two moves are exactly alike. This is something our moving company has learned over the years. Sometimes people may need some extra time getting settled in, and we're prepared for that. Whether you need you need your items looked after for a week, month or longer, our storage warehouse options are available to you. We handle short and long-term storage and treat your items with the same care as if we were moving them. Our storage warehouse is monitored and climate controlled, so you won't have to worry about the elements affecting your possessions. Retrieving your items is just a simple as checking them into the warehouse was. Just notify us of the expected retrieval date and our professional movers will have all your belongings ready to go. For more information about our moving services, call (800) 249-2414 or fill out our free online estimate form to get started.