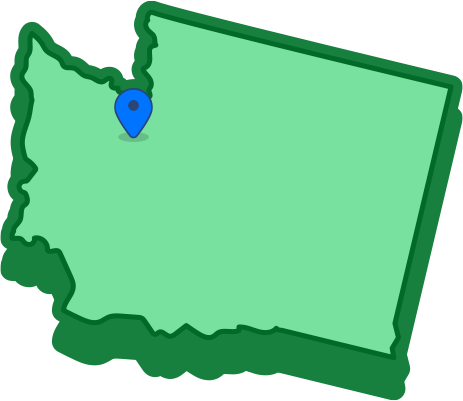 Moving Companies in University Place, Washington
Are you relocating to the University Place, WA area? Do you need assistance moving into a new apartment or home? With more than 20 years of local, out-of-state, and international moving experience, Mountain Moving offers remarkable quality and service. Our years of industry experience qualifies us to handle even the biggest of tasks. We understand moving so you don't have to.
Moving To University Place, WA
Home to over 30,000 residents, University Place, Washington is a beautiful town located on Puget Sound. Established as the City of University Place in 1994, this young city is rich with history. From the famous Curran Apple Orchard to the waters of Puget Sound, University Place offers a unique quality of life.
This town offers a variety of attractions, from its local restaurants to its weekly events, with monthly entertainment for all ages. Their past events have included the Lantern Light Festival, Professional Athletes signings and concerts. It's safe to say that in University Place, Washington, there's fun and entertainment for the whole family.
Aside from its blossoming entertainment scene, there are also various attractions that keep visitors coming year after year. One popular stop is the Chambers Bay Loop Trail Head. This 2.5-mile trail wraps around a golf course offering a free show to anyone walking its length. This trail has become a favorite for exercise enthusiasts. Whether you're walking, running or biking, you're sure to get a good workout in. What's also popular is the University Place Odyssey 1, an indoor amusement park that has been filling the area with fun since 1993. Odyssey 1 offers residents an at-home family getaway, with their sizable jungle gym and laser tag arena! If you're a fun-loving adult or a family with kids moving to University Place, WA, this is a perfect place for parties and events.
Professional Movers in University Place, Washington
No matter how far your move may be, Mountain Moving & Storage services all types of moves. Whether it's a local move, long distance move or international move, Mountain Moving & Storage will ensure your next moving experience will be an easy one. Mountain Moving & Storage also offers long-term and short-term storage to help take care of any of your valuables. Other services offered include piano moving, school moving and office relocation. Aside from our superior services, our dedicated professional staff will ensure the job is done right. We guarantee maximum effort and care will be put into each move. Our adequately staffed team will arrive with a moving truck that is fully stocked with proper moving equipment to ensure that we can facilitate your every moving need. Your items placed in the truck will be wrapped and padded for full protection and loaded with up-to-date methods. Your items will be securely blocked and braced in the truck to avoid damage during transport.
For your move to or from the University Place area, pick a mover with years of experience providing quality professional moves. Here at Mountain Moving & Storage we offer unmatched service from our highly skilled staff. You can rest assured that your valuables will be treated with care and respect when you move with Mountain Moving & Storage. But don't take our word for it—read our amazing online customer reviews. Call our local moving office for a free moving and storage estimate today!