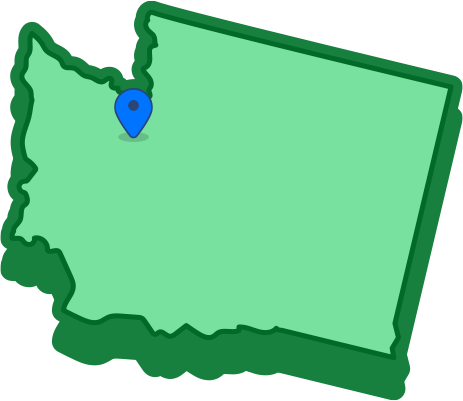 Moving Company in Gig Harbor, Washington
Are you planning a local or long-distance move to or from Gig Harbor, WA? Is your family or business moving away from Gig Harbor? If you are moving to or from Gig Harbor, it doesn't matter from where, Mountain Moving & Storage is your best choice for a professional mover in the entire Seattle metro area. Mountain Moving & Storage has over 20 years of experience servicing the Gig Harbor, WA area and the moving and storage needs of its residents and businesses. At Mountain Moving & Storage, we are experts in local moving, long distance moving, and overseas moving. Other interstate moving companies may give you the runaround, but at Mountain Moving & Storage, we know how people want to be treated during their moving process. The attention to detail and level of customer service we provide is second to none. If you are still unsure, take a look at the reviews from our highly satisfied customers and they can speak to our reputation of providing stellar customer service.
Moving to Gig Harbor, WA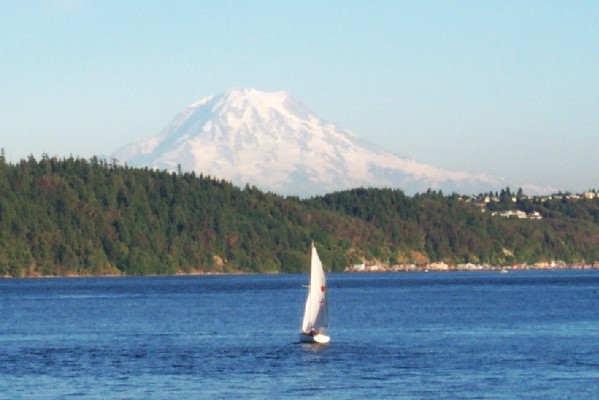 When you move to Gig Harbor, you will instantly fall in love with the natural beauty, local eateries and breweries, and the historical landmarks in the area. Whether sailing the harbor is what you are after, skiing down the slopes, or enjoying a summer concert, Gig Harbor is a great town in Puget Sound to call home. Gig Harbor is home to over 7,000 residents who enjoy the beautiful waterfront and mountain scenery that the Puget Sound region of Washington has to offer. This charming town is known as the Maritime City and is a short drive to Mount Rainier National Park, Tacoma, and Seattle. The city of Gig Harbor was named by Charles Wilkes in 1841. Gig Harbor is known for its commercial fishing, logging, boat building, boutiques, and fine dining.
Some of the biggest attractions Gig Harbor, WA has to offer residents are for outdoor enthusiasts. Whether you are looking for an exciting day on the waters of Gig Harbor, hiking one of the many nature trails in the area, or seeing a piece of history at a local museum, Gig Harbor is a great town in the Puget Sound region.
Here is a list of activities and attractions you will find around Gig Harbor:
Cushman Trial
Harbor History Museum
Heritage Distilling Company
7 Seas Brewing
Wet Coast Brewing Co.
Skansie Brothers Park
Sehmel Homestead Park
McCormick Forest
Chalet in the Woods
Crescent Creek Park
Paradise Theatre
Blue Willow Lavender Farm
Sunset Beach
Kopachuck State Park
Donkey Creek Park
Grandview Forest Park
Harbor Family Park
Escape Room Games
Gondola Cruises
Performance Golf Center
And much more!
Professional Movers in Gig Harbor, Washington
When you are looking to hire a moving company for your family or business, you need to hire a reputable company that will go the extra mile to make your moving day go as smooth as it can. Mountain Moving & Storage has an experienced group of professional movers that offer local moves throughout the greater Seattle and Tacoma area. Our team of movers have developed skills and knowledge over the years, and are ready to perform any size long-distance or international move. Mountain Moving and Storage also provides secure and affordable long-term and short-term storage for anyone that is in need of a storage solution, no matter how long it is needed. Mountain Moving and Storage is a full service mover that also specializes in piano moving, school moving and office relocation. After 20 years in the moving and storage industry, we have seen and done it all. Call us at (800) 249-2414, or get your free moving estimate online from Mountain Moving & Storage today!