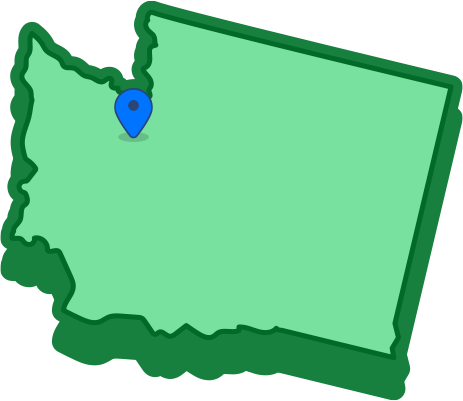 Moving Company in Lakewood, Washington
Mountain Moving & Storage has been serving residents across the state of Washington since 1996. Offering services like local moves, long-distance moves international moves, office relocations, specialty moves and storage options, the company has gained irreplaceable experience. During our time we've also learned that placing you, the client, above all else is an absolute must. Our professionally trained movers handle every item with the highest form of care. Mountain Moving's job isn't just getting your belongings from one destination to the other—our job is to provide you with seamless service and assistance through the entirety of the moving process. When you choose our Lakewood moving services, you can expect expert consultation. Skilled employees work with you before the move to determine what the best packing options are for your situation. No expense is spared in providing you with the superior moving materials. Our professional movers also assess travel routes to your new home to ensure expedient delivery. Whether you're moving down the street to Lakewood or across the nation, Mountain Moving & Storage can help you get a leg-up on your new fresh start.
Moving to Lakewood, WA
A move is a chance to start anew. And as with any fresh start, you'll want to hit the ground running. The faster you can familiarize yourself with the Lakewood area, the better. If you are planning to relocate to the area of Lakewood, spend some time with a map of Lakewood, Washington to visualize all the activities offered to you. This will help you know the happenings of the town and their proximity to your new home. Officially incorporated as a city of Pierce County in 1996, Lakewood offers residents access to lakefront views and a slew of outdoor activities. One outdoor attraction popular among residents is Fort Steilacoom Park. Maintained by Lakewood Parks and Recreation, the area features nature trails, sports courts and a playground. Seeley Lake Park is another prominent outdoor destination featuring a looping trail encompassed by woods and wetlands. Seeley Lake Park is a great place for any outdoor enthusiast looking for a real experience of nature close to home.
While Lakewood provides a variety of outdoor options, the city offers equally interesting cultural opportunities. Packed with attractions like casinos, museums, golf courses, and zoos, Lakewood, Washington is a place that has something for everybody. The city also houses accredited educational institutions like Clover Park Technical college, Pierce College at Fort Steilacoom, and the Western Reformed Seminary. At the local level, Lakewood city schools were named the best for music education in 2017. No matter where your interests lay, Lakewood, Washington is a thriving community that would make a great home for any individual or family.
Professional Movers in Lakewood, Washington
When you choose to move with Mountain Moving & Storage, you are choosing superior service. Our experienced and professional movers offer guidance that helps minimize the stress that comes with a move. We'll handle the heavy lifting, so you can sit back and focus on other things like embracing the new atmosphere of Lakewood, Washington. The comprehensive services that we offer are sure to fit even the most individual of needs. Even if you need some extra time to settle in and manage your possessions, Mountain Moving & Storage has you covered. Our top-notch storage facilities can safely house your valuables while you acquaint yourself with the new area. So, go ahead and leave the headaches and the heavy lifting to our Lakewood movers. For a free estimate, please call toll free at (800) 249-2414 or fill out our online form.