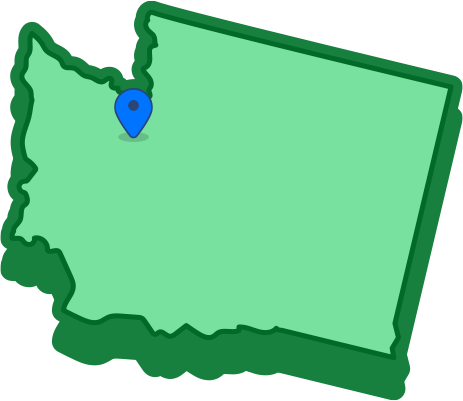 Silverdale & Bremerton Movers
The trusted Silverdale & Bremerton moving company.
If you are planning on moving in Bremerton or Silverdale, WA, Mountain Moving & Storage can provide you with the highest quality moving services at an affordable price. Since 1963, we have been providing local and long-distance moving services to residents, businesses and military members in Kitsap County and the surrounding Puget Sound region.
As a family-owned and operated moving and storage company we are dedicated to helping residents fulfill their moving needs. We strive for excellent customer service and can create a moving plan designed to your moving requirements and within your budget.
Professional Relocation in Bremerton & Silverdale, WA
Professional and affordable moving services in Bremerton and Silverdale, WA.
Mountain Moving & Storage is a full-service moving company serving Bremerton, Silverdale and all of Kitsap County. We offer a variety of moving services in an effort to make your move from Bremerton or Silverdale as smooth as possible:
Our Bremerton and Silverdale movers are professionally trained in packing, securing and transporting all household goods ensuring you that everything will arrive in the same condition that you had left them. With our expertise, equipment and resources we can guarantee you a stress-free moving experience.
Military Moving Services in Kitsap County
Most moving requests we receive from Silverdale and Bremerton are for military moving services. Mountain Moving & Storage is proud to help the men and women of our armed forces with any relocation services they need.
Service members live a very transient life, meaning that they can be relocated on a moments notice. That is why we are dedicated to making moving for military families as fast and effortless as possible for our service members.
If you are stationed at Naval Base Kitsap or anywhere else throughout Kitsap County, it would be our honor to help you with any move needs you may have. Our moving professionals can securely and safely transport your household goods to your destination.
For more information on our military moving or other moving services we provide, contact Mountain Moving & Storage today at (800) 249-2414. To begin your next move in Silverdale or Bremerton, WA today, fill out our online form and receive a free estimate for your next move. We are the trusted Kitsap County moving company standing by ready to assist you with your next relocation.