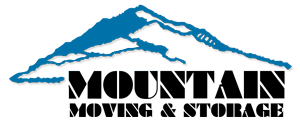 A Great Team With A Long List of Valuable Benefits
Mountain Moving & Storage and Berkshire Hathaway
If you are a Berkshire Hathaway agent looking for a professional and reliable mover for your customers, look no further. Mountain Moving & Storage has been devoted to helping customers with their moving needs in the Greater Tacoma and Seattle area for nearly 20 years. We pride ourselves on our attention to detail and dependability, and together we can exceed your customer's expectations when it comes to finding the help they need during their move. Our staff of moving professionals is ready to assist your customers whether they're moving across the street, out-of-state or overseas. Mountain Moving & Storage has an outstanding reputation when it comes to customer service and the relocation of personal belongings and office equipment. Customers can expect their belongings to arrive safely and on time, as it is under the careful watch of our staff throughout the entire process. Our services are personalized to meet the needs of each and every individual move, so your customers are getting personal and professional attention, rather than a uniform, expedited process.
The Perfect Team for Your Tacoma or Seattle Move
The collaboration between Berkshire Hathaway and Mountain Moving & Storage offers your customers the perfect package of services they require, drives customer satisfaction and bolsters the efficiency and success of the moving process.
As an interstate agent for industry-leading Stevens Worldwide Van Lines, we can also bring your customers the benefits of more than 100 years of experience in the moving and storage business on any out-of-state move. Some of these benefits will include:
Your customers will be "Preferred Customers", and receive exclusive rates, discounted and free valuation.
Preferred pickup and delivery dates for your customer gives them a personalized, high-quality move plan.
Special short-term storage rates during staging while your customer sells their home.
Up-to-the-minute information about the move with SVL online tracking, including written confirmation of all arrangements, so your customers are not just in the know about services and costs, it's documented and at their fingertips at Stevens Online System.
Certified, trained and tested, Stevens Worldwide Van Lines team packers and drivers make customer care and satisfaction a top priority.
Pre-move and post-move communication with your customer to ensure no detail of the move is left unchecked.
Professional wrapping of all of your customer's furniture to prevent any damage or scraping of floors.
Stevens Home Protection Kit™ will keep your customer's home or business in top condition throughout the move.
Assistance with move issues and claims procedures for your customer should they arise.
A network of more than 700 overseas moving agents and freight-forwarders for all of your customer's international moving needs.
Co-branded marketing materials will support your sales effort.
Learn more about how we work together by calling a Mountain Moving representative today at (253)-581-2414.