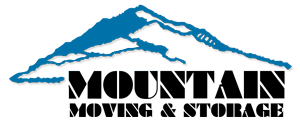 A Partnership That Brings You Amazing Benefits For Your Move
Mountain Moving & Storage and Berkshire Hathaway
Moving is often cited as one of the most significant events in a person's life, and it demands a lot of attention and planning. Not only do you need to choose the right location for you and your family to move to, but you also need to consider which moving company is the right one to take you there. By choosing a real estate agent from Berkshire Hathaway, and selecting Mountain Moving & Storage as your moving company, you're getting a tandem of industry professionals that will relocate you and your family efficiently and on time.
A Trusted Name in Real Estate
Berkshire Hathaway is an internationally-recognized and renowned name in the world of real estate, with many unmatched resources. For home buyers and sellers, this means when you request help from a Berkshire Hathaway agent, you'll be receiving world-class service and advice from dedicated real estate industry professionals. You'll receive expert tips and information on the processes of buying or selling of your home, and a detailed schedule and list of things that will be handled for you. When you're contacting an agent through Berkshire Hathaway, you can be confident you're making the smart choice.
Our Professional Movers in Tacoma and Seattle
When it's time for your move, call on a reliable mover trusted by the residents of Seattle and Tacoma: Mountain Moving & Storage. Mountain Moving & Storage has nearly 20 years of experience moving families and businesses like yours, so if you need help moving to or from the state of Washington, look no further. Mountain Moving & Storage offers you a team of moving professionals, proficient in the packing, loading and unloading of your belongings. We have a longstanding reputation for great customer service and customer experience, and work diligently to ensure the safe and timely transfer of your belongings to your new home.
Here are just a few of the benefits of choosing Mountain Moving & Storage:
You will be a "Preferred Customer", and receive exclusive rates, discounted and free valuation.
Preferred pickup and delivery dates give you a personalized, high-quality move plan.
Special short-term storage rates during
staging while you sell your home.
Certified, trained and tested, packers and drivers make customer care and satisfaction a top priority.
Pre-move and post-move communication between you and your move coordinator to ensure no detail of the move is left unchecked.
Professional wrapping of all of your furniture to prevent any damage or scraping of floors.
A network of more than 700 overseas moving agents and freight-forwarders for all of your international moving needs.
Assistance with move issues and claims procedures should they arise.
For more information, call a Mountain Moving representative today at (253) 581-2414, or fill out the form on this page and get a free estimate.