Confirmation
Thank you! We've received your message!
A representative will be in contact with you shortly!!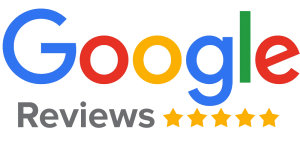 Carlyle J.
02:45 23 Sep 22
Our crew of 4 moved my Dad from University Place to Lakewood and were terrific! Very personable guys and work quickly and carefully. I definitely recommend them!
Clintman
19:41 07 Jun 22
Mountain moving is the best moving company I have worked with. Very reasonable rates and availability to help in local moves
Emily S.
20:33 31 May 22
I am so happy our stuff was moved with Mountian moving and storage! They did a wonderful job, the movers T and Robert were so friendly and helpful, they took extra care to get our stuff in safe and keep our floors clean. Overall just a great experience!

...

Highly recommend this company.

read more
Judy W.
16:17 25 May 22
Great job!!! On time. Courteous. Extremely careful with everything. I would not hesitate to use them again. Highly recommend!!!
eileen B.
20:20 22 Feb 22
A great job by all staff. T and his crew kept me laughing. They were quick and very careful in picking up, moving and placing my property.
Lou K.
17:55 25 Jan 22
Everyone involved with our move was helpful, efficient and professional. The move was done quickly and smoothly.
ROBERT C.
14:43 26 Jul 21
1) We had them store household items pre-move.2)Mountain Moving is one of the best companies of any type business we have ever used. The sales consultant, the office staff, the pickup crews and the delivery crew were all: on time, knowledgeable,

...

professional, efficient, honest, helpful, careful and friendly.

read more
Karen F.
19:30 30 Jun 21
The moving crew was organized, helpful and fast. I could not be happier about my experience.
Honest R.
03:00 29 May 21
They are good quality people, and very friendly to work with. You can tell you can trust them the first minute they arrived. Having our stuffs moved across the country can be stressful, but we feel relieved with them handling our stuffs with care. Thank

...

you Jimmy, Brandon, and Joe! You guys are fantastic!

read more
Diane W.
21:14 18 May 21
Mountain has moved me locally, as well as unpacked a POD when a family member moved from out of state. Always professional, courteous, knowledgeable and willing to help in any way.
Marla G.
21:03 14 Apr 21
We are three seniors moving from one large home to another. The crew was very helpful and hard-working. Not sure If this was possible, but it would have been nice for them to put more mats down in the new home so as to not track dirt in and out.
Darryl M.
21:20 01 Apr 21
👍
Scott M.
21:22 18 Mar 21
Generally good experience, with one floor damage issue (scratched hardwood). Noted by crew and office, but no post-move follow-up, so repaired myself.
Shawn B.
16:21 08 Mar 21
Great company and employees
Robin G.
00:51 26 Feb 21
I am more than happy to recommend Mountain Moving and Storage for their services! They were prompt and professional and friendly, and gave me the lowest estimate for my job. I would call them again if I have to move.
Matthew D.
23:35 25 Feb 21
Great experience. Professional, did not cut corners. Had another local company cancel on me the day of my planned move and had already received a quote from Mountain Movers prior to the other company's cancellation. Called them and asked if they could

...

move me ASAP and they were there the next morning. No nonsense, rapid move, never had to redirect their movers back on task. Highest recommend!

read more
Karyn P.
03:19 06 Feb 21
Above & beyond service. Doug provided a very thorough estimate, which prepared us more than we expected. We appreciated getting the follow-up confirmation from Shannon. On move day, John, Josh and Jenna were wonderful! They were so thoughtful and polite

...

and efficient! We couldn't have asked for better service. They were a joy to work with and took great care of our belongings. Thank you!

read more
Christopher W.
20:19 04 Feb 21
Mountain moving and storage performed flawlessly with our local move. Our consultation was very helpful to determine how to get ready to move and what to prepare for. On moving day they were there on time ready to go. The moving team was very hard

...

working, professional, and took great care with our items. I highly recommend them to anyone.

read more
Yvonne C.
07:42 23 Jan 21
I love mt. Movers in Lakewood wa they are the best.. Ed and Cheryl treat you like family.
Bill S.
21:18 22 Dec 20
Great people very friendly and helpful and very reasonablely priced
Erin G.
21:24 16 Nov 20
As a Local Realtor in Gig Harbor, it is always my goal to make moving day as smooth as possible and Mountain Movers did just that for my clients. I will definitely recommend them to my clients in the future.
Joe K.
19:25 04 Nov 20
The workers moved a restored juke box filled with CD's that couldn't be jostled too much, or I would have spent hours re-organizing them. It was very heavy and awkward, yet two of them handled it no problem. It was moved between two residences smoothly.

...

Initially we were not sure if it would take three people to move it, so a third mover was there, but went unneeded. The good news was that they were honest and did not charge me for the third person. I would have paid, since he was on the premises, and they refused to charge me. THAT is why I will hire them again in the future should I need to. Honest, efficient, personable work...the way it should be.Joe

read more
Mike L.
04:45 24 Sep 20
Great people,fair prices for materials, new or used.
Linda E.
16:02 28 Aug 20
My experience with Mountain moving was positive from beginning to end. I had fragile items packed and they all arrive in perfect condition. The lead, Todd was great to work with. I highly recommend them.
Barry K.
17:00 23 Aug 20
Very professional and driver friendly
Valerie T.
16:56 19 Aug 20
A great crew! My second move with Mountain — that says it right there!
Tenley J.
20:28 01 Aug 20
These guys were amazing! The estimator called me back immediately, quoted a fair price and sent two great guys to move my mom. It was a long day and there wasn't moment that they didn't treat my mom with kindness and respect even when she had them move

...

one item three times! Efficient, prepared, energetic and professional. Could not have asked for more.

read more
Elaine M.
01:58 06 Jun 20
My husband and I would like to thank Ed and his crew for the wonderful job they did moving our 10x10 shed today. We feel it was a very good price for the service. Though it was a lot of hard work they put in and maneuvering around they had to do, they

...

maintained great attitudes and were friendly. They work very well together. We also want to thank Doug for his timely responses to us through e-mail. We will definitely recommend Mountain Moving and Storage to others who may need a building moved or moving in general. We are sure your quality of service would be the same. Thank youRichard and Elaine Mace

read more
Charles P.
02:40 02 Mar 20
They came and packed all our furniture for our move. When it was delivered to our new house they placed the furniture we we wanted it and reassembled the beds. Much to my surprise nothing was broken or even marred. Good job.
Lana P.
08:49 01 Mar 20
The crew was very efficient & fast! They were also friendly, but professional. I would recommend them! They cleared out a lot!
T D.
18:10 31 Jan 20
I've used MMS for several moves. They are great. No complaints whatsoever. The latest move January 2020 went as smooth as ever. Both moving men were respectful to us and my mom's belongings, considerate, friendly, and most importantly, efficient. You

...

won't be sorry if you choose them as your mover.

read more
Stephen A.
18:11 17 Dec 19
The gentleman I talked to on the phone to arrange a move didn't seem to have a good handle on what was going on. Had to call 4 times to check on my delivery because he wasn't sure where his crew was or when they had an opening. The moving crew was

...

phenomenal. They unloaded my entire 26' truck (due to an injury I had) in only an hour. No broken items and they were more than willing to be gentle with the more delicate items and even moved things into the rooms I asked for to ease the hassle of doing it myself. Great job guys I'm impressed.

read more
Alyssa R.
03:28 09 Dec 19
Doug was a pleasure to work with scheduling our move and we couldn't be happier with how quickly and smoothly everything went. The team was kind, punctual, laid down mats/plastic to keep floors and carpets clean, and moved/unloaded our things both safely

...

and speedily. We highly recommend - thank you!

read more
Lee H.
02:27 22 Nov 19
They were great and so helpful. Hard workers and concerned about my "stuff" and took really good care of everything.
David U.
03:20 09 Oct 19
Great experiences with Mtn Moving. I have used them twice - once when they were assigned to my military move from WA to HI, and a second time when I chose them for a move from one point in Tacoma to another.I can't comment on pricing for the first move

...

(paid for by military), but the second move's pricing was very fair. James (estimator) arrived as scheduled, provided a written estimate and tentatively scheduled a moving day. A 'what-to-expect on moving day' PDF was provided. He offered to provide boxes and packing materials, if needed.Movers (Todd, Tua, Fah) arrived on time on moving day. Walked thru, discussed basic plan and they got to work. Watched the guys move all items and they used standard equipment (carpeted dollies, pads, tie downs, etc). Everything was handled carefully and nothing was thrown or dropped. Load up time was less than estimated and very smooth. Unloading at the new house took even less time.All in all, an excellent experience. Simply put, the service provided was the service promised. I think prepping for moving day is 80-90% of what makes things go smoothly. We had everything boxed up, labeled, and staged by the doors of each room on moving day. Clothes taken out of closets and dressers and boxed up. Read thru the "what-to-expect" PDF and transported prohibited items ourselves before moving day (open chemical containers, alcohol, high value items). Everything you leave for the movers on moving day to deal with adds TIME. That, in turn, will increase your final cost, or torpedoes the whole move because of some showstopper.

read more
Hannah G.
22:47 01 Oct 19
We had a wonderful experience with Mountain Moving! The initial consult was informative and easy. The day of move was smooth- they arrived timely and moved quickly, making sure everything was taken care of. We had them pack some things also and everything

...

was packed with care. I felt their pricing was fair and I would definitely hire them again for any future moves.

read more
John M.
16:33 09 Aug 19
My wife and I scheduled these guys to help us with our local move. We have used several local companies in the past and have never been happy with the result, hence why we kept trying someone new. These guys are my goto recommendation if you need

...

assistance moving. I called and reserved a team of 4 and two trucks about a week before our move. They let me know the price estimate and gave us the estimate time they would be there. They called to confirm the day prior and called the morning of to let us know they were on their way. The guys that showed up (Mark, Gabriel, Robert, Jesse) were polite and professional and knew what they were doing. We showed them what needed to go and they quickly got to work. They treated our stuff just like it was there own. They worked quickly and efficiently. Moving is always stressful, these guys made at least this part of it easy. Instead of shopping around for who may be the cheapest, save your self the hassle and call these guys to take care of your stuff.

read more
Devon D.
23:36 12 Mar 19
Was worried about having someone else pack my stuff because I have heard horror stories about HHG Todd and his crew were very good with our stuff and wrapped everything good and in a timely manner.
dalin K.
21:30 01 Feb 19
Mountain Moving did a amazing job. They were there on time and working extremely hard to finish in a timely matter. Dalin
Pat L.
16:55 04 Sep 18
Todd and his crew did a fantastic job for us. They were on time, moved quickly, and were super careful in our new home. I definitely recommend Mountain Moving and Storage. They are the best. Thank you guys. Pat, Susan and Frankie.
Skip K.
17:56 21 Aug 18
Everyone from Mountain Moving was a polite professional .They always showed up on time all with smiles on their faces and great attitudes. We used them before and we'll use them again .
C Denise T.
05:51 30 Jul 18
Shawn and Lamar did an outstanding job delivering and setting up my household goods. I would definitely recommend Mountain Moving company if all their employees work as well as these two gentlemen.
Joyce L.
16:16 13 Jun 18
I used Mountain Moving during a remodel for moving my belongings out, storing them and then moving them back in. They are very professional, friendly, and on time. I highly recommend them.
Jake L.
17:33 21 May 18
Alright
patricia J.
18:05 19 May 18
Jesus and Tua did a great job with our move. They took great pains to make sure everything went well. I would definitely recommend this company and Jesus and Tua to others.
Mark S.
00:21 10 Apr 18
The largest of the Stevens Worldwide Van Lines agents in the NW area. Staff is very helpful to all drivers not just Stevens drivers.No public scales at this location.
Betsy B.
19:32 23 Mar 18
Jesus was professional, easy to work with, and efficient.
Nancy B.
00:21 09 Mar 18
Jesus and Jeremy were very professional and caring with the delivery of a VERY heavy upright family piano. This is the 4th time we have used Mountain Movers and will continue to use in the future.Thanks again for your trusted help.Regards,Bob and Nancy

...

BrakkeUP

read more
John B.
00:22 01 Mar 18
Without a doubt, having moved 6 times in the last 24 years, this was the best experience we've ever had. The Mountain Moving crew that gets the credit for our superb experience. Headed by Jesus, the crew included Gabe, Robert, Jeremy and Austin. Each

...

member of the crew treated our furniture and items as if they were theirs. I commend them for their professional attitude, energy, and thorough work! THEY ARE THE BEST and Mountain Moving & Storage should be very proud to have these men representing them. KUDOS!!!.

read more
Cassie C.
15:00 22 Feb 18
We just wrapped up the first part of our military move, and Mountain Moving did a fantastic job! We have completed several moves over the last 5 years, and they have been the best company we've dealt with, no competition. Max and Dontae arrived on time

...

for the first day and got straight to work, packing up over half of our stuff (we have a lot of junk) in one day. The next day, they had an additional 2 people to help (Will and Gabe) and they completed everything by 2pm. Less than 2 days to pack up a 4 bedroom, 2-story home! They were friendly, professional, and efficient, and we would recommend them to all of friends as they prepare for their next PCS.

read more
Carleen G.
20:28 08 Feb 18
I just did a short move from a two story to a one story on thesame street. Not a long haul but still a lot of work.Jesus and Tim were my packers and movers. At80 years of age with some health issues, for me this was adifficult move. They made it much

...

easier. They were fast,helpful and very courteous. They definitely deserve a 5 starrating.

read more
jivebretv
03:23 22 Jan 18
Excellent customer service! Gabe, Ed, Dontae, and Austin helped us move in January 2018 and everything went smooth. These guys were friendly, trustworthy, and worked at a fast pace. I'd highly recommend them. - Bret from Gig Harbor
J
16:51 06 Dec 17
The crew invested the extra moments into explaining up front the unloading process and paperwork. They took great care in avoiding damage and applied floor protection over the carpet and wood flooring. David, Will, Jermey, and Issac were the most caring

...

and professional moving crew we have ever had over 30 years and 10 moves. Thanks guys!!

read more
Christine G.
01:50 30 Nov 17
We recently had Mountain Moving pack for us and had the BEST experience. They were incredibly professional, quick, and considerate. They treated all our items with care and even caught things we shouldn't be packing (car keys!!) I recommend this company

...

for any and all your moving needs!

read more
Indra C.
06:57 28 Nov 17
Jesus & Web did our military move this morning. They came very early and got started immediately, they were faster than we expected in getting everything done. They were very professional and you could tell that they knew exactly what they were doing. Our

...

Apartment is all cleared out and we're ready to go. Thank you guys so much for your efficiency.

read more
Rebecca H.
06:14 31 Oct 17
David and Darrell moved me in 1/2 the time of original quote! They were awesome.
Frank C.
23:07 29 Sep 17
We've used Mountain Moving & Storage several times in the past and have always been more than pleased with the quality and professionalism of their teams. We just used them again today and their team (Ed, Dante and Jereamie (sp?)) were outstanding.

...

Thank you to MM&S for taking such good care of our household items.

read more
Tim C.
19:12 28 Sep 17
Shawn & Dante provided excellent customer service. Friendly, respectful and careful with our household goods. Thanks guys ! A+Highly recommended !
DUANE M.
18:10 22 Aug 17
Hard worker
Catherine J.
21:26 16 Aug 17
Absolutely great guys. They were very efficient, fast, and respectful gentlemen. They showed up on time and finished just in time. I would definitely recommend to friends and family!
Kelly J.
07:52 12 Aug 17
Jesus, Dave Jr. & 'M' were an awesome team!We are a dual military family, and have seen our fair share of moves. These guys SET THE STANDARD. We especially appreciated their prompt, professional, polite, efficient, and careful service. I've never seen

...

a team so detail oriented; they really took the time to CAREFULLY wrap items and protect them prior to moving. Inventory was clear and detailed, and they even dissembled a giant desk instead of removing the doorframe to move the desk out of our office (I was previously told desk doesn't come apart). These guys are TOP NOTCH. I wish we could use them for EVERY move!!!

read more
Karen G.
14:24 08 Aug 17
The crew did an outstanding job, very quick and efficient. Shawn and his crew were friendly and professional. We would definitely recommend them.
Janet Van W.
17:33 06 Jul 17
The estimate was great! The trouble began when I could not close at the time I said. So the guys had to pack up everything and then store it until they could deliver it. When they did, they were both professional & quick. Everything came off of the

...

truck and place in my new house. Will, Shawn, Dave Jr. & Nick did a very good job!

read more
Mark V.
22:36 29 Jun 17
Jesse and Nick were very professional and efficient with my move. My military move could not have gone more smooth.
Gary S.
00:26 24 Jun 17
Jesus and his team managed a difficult grand piano move. They moved the piano from a basement, through an outside door and along the grass path, rolling the wrapped piano on plywood to the driveway. They were efficient and professional.
Christopher S.
00:20 29 May 17
The crew was very meticulous in their packing all of my household goods. Very pleasant individuals to talk with and absolutely professional in all aspects.
Justin Z.
20:17 22 May 17
Jesus and Tim were great, very professional and walked me through the entire process. Would highly recommend them both.
Boyd L.
15:38 21 May 17
Honest and fair. If you need to move call Mountain Moving and Storage
Lori S.
03:22 18 May 17
Had a really great crew in TJ, Tim and Kenney with a small, local move. Would have them come help again!
Debbie H.
23:58 19 Apr 17
Our experience with Mountain Moving for our local move was great! They even lent us boxes. I had never seen that before. They were punctual. Gave us the "Red Carpet" treatment (they roll a neoprene "carpet" on all the high traffic areas and cover all the

...

stairs with an adhesive plastic sheet). We have many sensitive antiques and all the workers were very skilled and careful. I didn't feel apprehensive for a moment. We had absolutely no damage or losses. It was a perfect move and I would highly recommend them. We have done 6 moves with the military and this one is at the top. This time was on our own dime and it was a great value with total peace of mind. Our team was Jesus, Max, Sean, Issac, and T. The appraisal was done by Doug and he even wore shoe covers to walk through the house.

read more
Tio M.
08:09 31 Mar 17
Great moving experience, the two guys were very professional and quick.Took care of my furniture and cover everything before it gets scratch.Just happy with the service.
Evelyn G.
13:55 20 Dec 16
Mountain movers moved us twice, first to temporary housing then to our new home in Gig Harbor, plus we also used them for storage during that time as well. They were very efficient & fast.
Becky H.
19:49 14 Jan 15
We hired Mountain Moving to move a grand piano that we had purchased. They were professional every step of the way, from the first phone call to the finished delivery. It took about 3 hours for them to move the piano (taking it apart, loading it,

...

transporting it, unloading it, and setting it back up). They handled the piano with extreme care and put it exactly where we asked. I would most definitely hire them again and have already recommended them to others.

read more
Pete E.
20:23 07 Nov 14
I have referred Mountain Moving and Storage to several of my clients over the years and have never heard anything but great things about their moves. So when a client of mine told me he couldn't get anyone to move his antique Box Grand piano I called Ed

...

at Mountain his answer was no problem and it was moved the next day in perfect condition.

read more
Steffany T.
22:42 03 Apr 13
I had Mountain Moving & Storage move my apartment last fall and I couldn't be more pleased with my experience. I only moved a few blocks, but these guys pulled out all the stops regardless that they could have carried my furniture just down the street by

...

hand.All of my belongings were boxed up neatly and orderly, delivered to the right space and nothing was damaged. They took better care of my belongings that I have in prior moves. I also had them help when I delivered a large piece of furniture across town to my apartment at a later date. All precautions were taken and my furniture is in great condition thanks to them. Did I mention that my apartments both were upstairs in vintage (1918 and 1957) buildings with no elevator and VERY narrow stairwells?The entire staff who helped, from the front end and sales staff to the guys who moved me, all were knowledgeable and professional. I would (and have) recommended Mountain Moving & Storage to anyone who needs moving. Whether it's down the block or across the country. If I would change anything from my experience, I wouldn't have bothered personally packing the portion of the job that I did and had left it all to these guys. While I was unpacking, you could tell who was the professional and who had packed themself! :)

read more
Joe C.
05:07 16 Jan 13
Their quote beat everyone else by at least $750. They brought boxes ahead of time. They arrived on moving day on time. Nothing was broken on moving day (we've since unpacked). Everything was completed on time. The bill was virtually the same as the

...

quote. Service was professional and friendly. COULDN'T BE HAPPIER!

read more
Next Reviews
Why Choose Mountain?
Free on-site estimates available
Same-day service available
Disassembly and reassembly of furniture
Proper protection for furniture and home
Family owned and operated
We Accept the following payment methods:



Cash




Check




Visa




Mastercard