Government Movers in Tacoma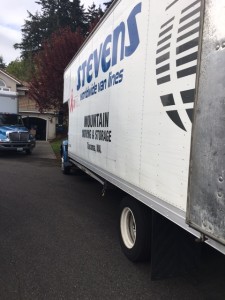 Government employees across the greater Seattle-Tacoma area can put their minds at ease when they choose the professional, high-quality moving services of Mountain Moving & Storage. Making your GSA move easy on you and your family is our top priority, that's why our website offers a free, fast and easy online estimate form. Whether your move is local or long-distance, Mountain Moving & Storage has the knowledge, skills and necessary qualifications to complete your move with efficiency and care. Allowing us to shoulder all of the heavy-lifting for your GSA move provides you with more time to focus on your family and the important work that you will do once your settled in your new home.
Understanding the Needs of Government Employees
Mountain Moving & Storage has all of the right tools and resources to handle your government move properly. We know that GSA moves can happen frequently and that government employees need and expect excellent service and attentiveness during this process. Government employees provide essential services to us all and therefore must have a quick, easy and efficient relocation. Through our partnership with Stevens Worldwide Van Lines, we offer you the technical and operational support of a national leader in the moving industry. Stevens shares our dedication to customer satisfaction, so we can provide a stress-free GSA moving experience anywhere in the world. Mountain Moving & Storage has over 30 years of experience in the moving industry and is Schedule 48 certified.
Your GSA Move Done Right
We are a preferred moving company in the Seattle-Tacoma and Bellevue areas and we will go above and beyond your expectations for how a government employee's move should be handled. Our expert GSA movers have decades of experience in providing a satisfying moving experience that is easy on you and your household. Stevens Worldwide Van Lines is an industry leading partner that provides us with all of the tools needed to complete your GSA move in a timely manner. If you have any questions about the government employee moving services we provide to Seattle and Tacoma, please call us or fill out our online estimate form for a free quote.