International Movers
Quick Read
International Moves require extra support. That's why you need Mountain Moving & Storage, a full-service moving company based in Tacoma-Seattle. In order to make your move across the border stress-free, we offer these services:
Short and Long-Term Storage Options
Professional Packing to Prepare your Items for Shipment
Decluttering Services
Over 900 affiliated agents around the world
By moving with Mountain, you're moving with a moving company that is:
Highly rated by past customers
A+ rated by the BBB
An agent of Stevens International Forwarding
We want to help you with your international move. To learn more, call us at (800) 249-2414. If you want a free estimate, simply fill out this form.
Mountain Moving & Storage has been the trusted international moving company in Tacoma since 1996.
The world is too big for you to only spend your life in one place. Today, people are beginning to realize that there is a lot of value in seeing the whole world.
Mountain Moving & Storage is an international mover dedicated to providing residents in the Tacoma, Washington area with exceptional international moving services. We believe it is our duty to invest in the people and technology that make international relocations successful.
We have years of experience providing quality Tacoma moving services to residents, families, military members and businesses. International moving is another specialty that we have had the privilege to offer to our trusted customers.
Whether you have the opportunity for overseas corporate relocation or are just looking to see the world, with the reliable help of Mountain Moving & Storage we can make your international moving plans a reality.
International Moving Services
International moving and storage services for all global moving.
As an interstate agent of Stevens Worldwide Van Lines, we are able to utilize their partnership with hundreds of other international moving agents around the world. This means we are able to provide you with the benefits and resources that are required for a successful international move.
Along with coordinating and executing your international move, we can provide you with other optional moving services that can be added onto your overall moving plan:
Other Services Offered:
Long Term Storage Options: If you're moving overseas, chances are you may not be planning on returning for a while. If you are not permanently moving overseas, you are going to need a place to store your household goods for the time being. We offer climate-controlled and secure warehouse storage. We can keep your belongings safe regardless of the duration. As a benefit of Stevens Worldwide Van Lines, you also will have access to storage facilities around the country.
International Packing Services: We offer professional packing services to help prepare all your items for shipment. Our expert packers know how to properly place, organize and safely seal your possessions ensuring no damage occurs during shipment.
Decluttering Services Prior to Departure: With any move, it is best to clean house before departing. You can benefit from recycling, donating, selling or disposing of any unwanted possessions that clutter your home. Doing this minimizes the number of items you have to transport or store. And when you come back you will have a nice fresh home. Let our experts help you declutter your home.
Expert Tips from an International Relocation Specialist
For international moves, it is best to follow expert advice to help with every aspect of your move.
Follow these international moving tips recommended by international relocation specialists:
Prepare Important Documents:
Experts recommend creating a copy of all your important documents prior to moving overseas. Photograph or scan documents including medical records, marriage certificates, birth certificates, passports and drivers' licenses.
Save those files to a small hard drive and carry it on you when traveling abroad.
Arrange Visas for You and Your Family:
Follow the proper procedures for obtaining a visa for you and your family members. This is an important document that allows you to reside in a certain country for the time being. It is a crucial step you need to take before the overseas movers show up.
Get Your Finances in Order:
It is recommended to open a bank account with an international bank. Reserve money in that account for any emergencies you may face abroad. It is also important to notify your main bank of your move so your debit and credit cards are not frozen because of strange activity.
Arrange Shipping Services:
We can provide you with recommendations for a company that handles move management. It is best to speak with them in arranging shipping services for all your household goods. It is a good rule of thumb to only bring on your essential items you will need the first week at your new destination. Everything else can be shipped.
Receive a Free International Moving Estimate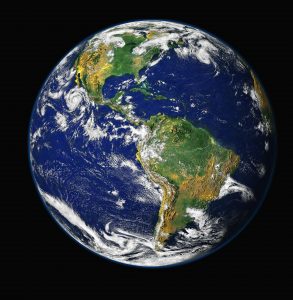 When you move with Mountain Moving & Storage, you will be assigned an international relocation specialist to help you strategize your move. Our goal is to create a custom international moving plan that fulfills all your requirements and stays within your budget.
If you have any questions about the international moving services, we can provide for you, contact Mountain Moving & Storage today at (800) 249-2414 to speak with one of our international relocation specialists.
If you're ready to begin your journey out of the country, fill out our online form today and receive a free moving estimate. For all international moving in Tacoma, Mountain Moving & Storage is standing by ready to assist you.