International Movers
Quick Read
You need Mountain Moving & Storage during your next international move because we move mountains for you. Based in Tacoma, we offer a variety of moving services in order to make your move across the border or overseas stress-free:
Short and Long-Term Storage Options
Packing Services
Decluttering Services
Over 450 affiliated agents are available to take you anywhere
By moving with Mountain, you're moving with a moving company that is:
Highly recommended by customers
A+ rated by the BBB
We want to help you with your international move. We're excited to talk about your move dates. To learn more, call us at (800) 249-2414. If you want a free estimate,  fill out this online form.
Trusted International Moving Company in Tacoma Since 1996
Image by Free-Photos from Pixabay
Mountain Moving & Storage is an international mover dedicated to providing residents in the Tacoma area with exceptional international moving service. Over the years, we have invested in the people and technology that help reduce moving costs.
We have years of experience providing quality Tacoma moving services to residents, families, military members and businesses. Whether you have the opportunity for overseas corporate relocation or are just looking to see the world, Mountain Moving & Storage can make your international moving plans a reality.

International Moving Services
Image by
WikiImages
from
Pixabay
We can take you anywhere in the world while providing you with the benefits and resources that are required for an expedited move process.
Along with coordinating and executing your international move, we can provide you with other optional moving services that can be added to your overall moving plan.
Other Services Offered:
Long Term Storage Options:

If you're moving overseas, chances are you may not be planning on returning for a while. If you are not permanently moving overseas, you are going to need a place to store your household goods for the time being. We offer climate-controlled and secure warehouse storage. We can keep your belongings safe regardless of the duration.

International Packing Services:

We offer professional packing services to help prepare all your items for shipment. Our expert packers know how to properly place, organize and safely seal your possessions ensuring no damage occurs during shipment.

Decluttering Services Prior to Departure:

You can benefit from the timeliness of your international move by decluttering beforehand. Strategies to declutter include: recycling, donating, selling or disposing of any unwanted possessions that clutter your home. 

Decluttering minimizes the number of items you have to transport or put into storage. If requested, our professionals can help you begin your decluttering journey.
Expert Tips from an International Relocation Specialist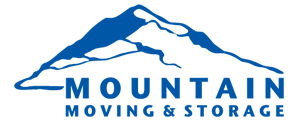 1. Prepare Important Documents:
Experts recommend creating a copy of all your important documents prior to moving overseas. Scan documents including medical records, marriage certificates, birth certificates, passports and drivers' licenses. If you have access to a smartphone, there are many free apps that scan and save documents as PDFs. Save those files to a hard drive and carry them on you when traveling abroad. International shipping poses a ton of risk, be sure you have a copy of your most important documents.
2. Arrange Visas and Check US Customs:
Follow the proper procedures for obtaining a visa for you and your family members. This is an important document that allows you to reside in a certain country for a period of time. It is a crucial step you need to take before the overseas movers show up. Also, have consideration for what's required to gain customs clearance, which means avoiding bringing items into the airport or vehicle (if driving through the border) that are deemed contraband. US Customs and Border Patrol frequently detain people who attempt to transport items such as alcohol, food (raw and prepared), hunting trophies, plants and seeds, fruits and vegetables.       
3. Get Your Finances in Order:
It is recommended to open a bank account with an international bank. Reserve money in that account for any emergencies you may face abroad. It's crucial to notify your main bank of your move so your debit and credit cards are not frozen because of strange activity. Financial institutions have invested heavily in cybersecurity for their users, any sudden questionable activity will be flagged immediately. 
4. Arrange Shipping Services:
We can provide you with recommendations for a company that handles move management. It is best to speak with them in arranging shipping services for all your household goods. It is a good rule of thumb to only bring on the essential items you will need the first week at your new destination. Everything else can be shipped which is why we highly recommend our short and long-term storage services.
If you are in need of a moving company that has a reputation of moving customers internationally, choose Mountain Moving & Storage call us at (800) 249-2414. If you want a free estimate, simply fill out this online form.