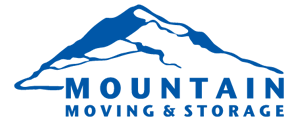 The Collaboration Bringing You Exceptional Benefits:
Mountain Moving & Storage and Keller Williams Realty.
Whether your next move is local, out-of-state or international, planning for a successful relocation takes a lot of planning and preparation. Whether it's packing and organizing your belongings or making necessary travel arrangements, it's no secret that moving is one of the most complex events that can happen in one's life. But with a trustworthy moving company like Mountain Moving & Storage and a premier Realtor like Keller Williams, your next move will be completed efficiently, on-time and at an affordable price.
Plan Your Move With Us
When you move with Mountain Moving & Storage, you really get the best of both worlds. We are a local Tacoma and Seattle area moving company. Whether you are moving from Lakewood to Tacoma or Redmond to Chicago, we offer you a combination of professionalism, knowledge and attention to detail that works to bring you a smooth real estate transaction and a stress-free move, ensuring all of your belongings arrive safely at your new home. That's the collaboration of Mountain Moving & Storage and Keller Williams Realty. Relocating with Mountain Moving is a smart choice, and works to bring you some unmatched benefits.
Here are just a few:
You will be a "Preferred Customer," and receive exclusive rates, discounted and free valuation.
Preferred pickup and delivery dates gives you a personalized, high-quality move plan.
Special short-term storage rates during staging while you sell your home.
Certified, trained and tested, packers and drivers make customer care and satisfaction a top priority.
Pre-move and post-move communication between you and your move coordinator to ensure no detail of the move is left unchecked.
Professional wrapping of all of your furniture to prevent any damage or scraping of floors.
Assistance with move issues and claims procedures should they arise.
For more information, call a Mountain Moving realty team specialist today at (253) 581-2414, or fill out the form on this page and get a free estimate!