Quick Read
For your Tacoma long-distance move, trust Mountain Moving & Storage. Ever since our start in 1966, we have been dedicated to providing successful moves through our wide-range of services and expert customer care. Our offerings include:
Tailored Packing and Unpacking Services
Warehouse Storage Solutions With Climate-Control
Disassembly and Reassembly for Larger Items
Specialty Moves Including Piano Moving and Estate Cleanout
Looking for an estimate? Send your free estimate form today! For any questions, or just to learn more, call us at (800) 249-2414.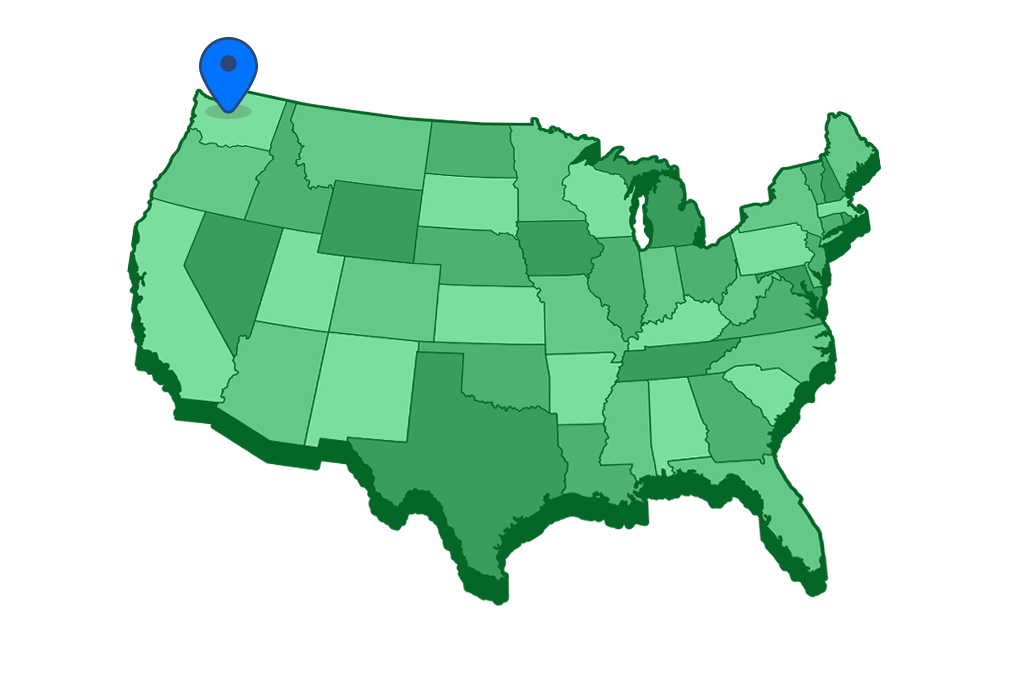 Long-Distance Movers
If you're in search of a moving company dedicated to providing a stress-free long-distance move, look no further than Mountain Moving & Storage. We have been trusted in the Tacoma area since our start in 1966. We offer all of the services that you need for your Tacoma long-distance move, along with the top-quality customer service to make the moving process worry-free.
Here at Mountain Moving we are proud to be an interstate agent of Stevens Worldwide Van Lines. With hundreds of agents coast to coast, moving with Mountain means moving with security. By going with an interstate agent of a national van line, you can rest assured that every step of your move will be handled with high-quality service.
Services for Long-Distance Moves in Tacoma
During an interstate move you need to trust a mover that is built to handle the entire moving process. That means being there from when you request your estimate all the way until you get fully moved into your new home. We are able to do this by offering these services:
Full and Partial Packing and Unpacking

Secure Warehouse Storage Solutions

Disassembly and Reassembly for Bulky Items

Specialty Moves Including Gun Safes and Electronics Moving
Here at Mountain Moving we are proud to be full-service movers. From packing to moving to storage, we want to be there to help you through everything. We'll move your most cumbersome items with specialized equipment and handle your most fragile items with the utmost care. For a stress-free move, look towards Mountain Moving.

Planning for Your Tacoma Long-Distance Move
Moving is complex. We want to make it easy for you, which is why we put together some of our top tips for planning your long-distance move in Tacoma, Washington. By ensuring that you hit these steps and follow these tips, you'll be on your way to a successful move:
Before you do anything, you have to set your budget.

If you plan something without a budget you risk having to cancel when you realize that it's out of your price-range.

Get at least three estimates.

This way you will know that you're getting a fair price.

Research each long-distance moving company.

That means checking online reviews, asking friends and family about their moving experiences, and taking a look at the moving services that they each provide.

Take pictures of all of your expensive and fragile items.

Having these pictures of the condition of your items before the move will keep you safe in case any damage happens during the move.
These are just some of the more important steps in the moving process. If you're interested in learning more, check out our Buyer's Guide for Household Moves for a detailed walkthrough.

Get Your Long-Distance Moving Estimate From Mountain
Mountain Moving is the company you can trust whether you're crossing the state, crossing state-lines, or crossing the country. Our dedication to top-quality customer care, experience in the moving industry, and wide-range of services allow us to guarantee peace-of-mind throughout the moving process.
Call us at (800) 249-2414 to learn more or ask any questions that you may have. Be sure to fill out your free estimate form today!