Office Movers
Quick Read
Looking to upgrade your business into a new space? By hiring professional office movers, like Mountain Moving & Storage, you can have little to no disruptions to your business while you move, so you can minimize downtime and keep day-to-day operations running as you settle into your new space.
Our office moving services can include:
Local and Long-Distance Moving
Project, Records and Asset Management
Furniture Disassembly and Reassembly
Industrial Equipment Moving
Weekend and Evening Hours
Short-Term and Long-Term Warehouse Storage Options
You can trust us here at Mountain Moving & Storage because we are:
Trusted since 1996
A+ Rated by the BBB
Fully-Licensed: USDOT 70719 / MC 87113 / WUTC CC 57070
Fully-Insured: General Liability and Workers Comp
If you are interested in working with Mountain Moving & Storage or would like more information, be sure to get in touch with one of our representatives today by giving us a call at (800) 249-2414 or fill out our online form for a free estimate.
As a business owner, you want to make sure that as you move your business, there is little to no downtime, so you can keep things running during the process. Here at Mountain Moving & Storage we understand this and work with you to create a custom office moving plan that will best fit you and your business' needs.
Our moving coordinators will ensure that the entire moving process goes smoothly. We can handle the management of your assets, records, furniture, specialized equipment and whatever else you need to be moved, so you can rest easy knowing everything will make it over to your new space and be right where you need it.
Office Moving Company in Tacoma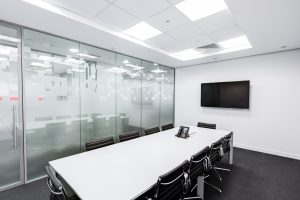 There are many aspects that go into a successful office relocation. Our professional office moving team and moving coordinators can help you to keep track of the logistics that come with moving your business.
We have the experience and expertise to handle the move of any kind of business. From corporate office spaces to retail storefronts to medical offices with specialized equipment, we can handle it all and get you moved, quickly and easily.
Our office moving services in and around the Tacoma, WA area can include:
Local and Long-Distance Moving: We can get you moved anywhere in the country, whether that be just across town or out of state.
Project, Records and Asset Management: With a business comes a lot of vital paperwork and records that will need to be kept safe during the move. Our team can manage the logistics of getting your important documents and assets into your new space and will make sure that everything makes it over and is organized, so you can save time without sorting through papers.
Furniture Disassembly and Reassembly: We can take care of any office furniture that needs to be disassembled for the move and reassemble it on-site wherever you need.
Industrial Equipment Moving: Our team of expert movers can move any specialized plant equipment you may have. Whether that be heavy machinery, specialized medical equipment, computer mainframes and so much more.
Weekend and Evening Hours: To minimize downtime, we offer weekend and evening hours so as not to disrupt your business during working hours.
Warehouse Storage Services: If you are downsizing, or you may not be moving into your new space just yet, we offer both short-term and long-term storage options in our secure, climate-controlled 51,000 sq. ft. warehouse storage facility.
We want your office relocation to be a stress-free moving experience from start to finish. We highly recommend hiring professionals like us to handle your office move, so you can focus on keeping your business running during this time. Let us take care of the heavy lifting and moving management for you, so you don't have to.
Request a Free Office Moving Quote Today
Keeping your business running and having a smooth transition into your new space is crucial as a business owner. Hire the trusted and reliable full-service office movers at Mountain Moving & Storage to get the job done right. For more information, you can give us a call today at (800) 249-2414 or fill out our online form for a free estimate.