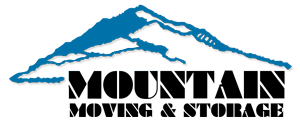 Logical Collaboration. Outstanding Benefits. Unwavering Support.
Realty Executives and Mountain Moving & Storage.
As Realty Executives affiliates, working with Mountain Moving & Storage is a smart move, and will help ensure your customers receive the best moving experience possible.
The staff of knowledgeable and highly-trained movers at Mountain Moving & Storage will give your customers unparalleled service and will complete every move on-time, going the extra mile to deliver your customer's belongings safely and securely. With nearly 20 years of experience in the moving and storage industry, Mountain Moving & Storage has become a trusted name in the Seattle and Tacoma communities, and we work tirelessly to deliver on our reputation of efficient and stress-free moving. Like you, Mountain Moving & Storage will settle for nothing less than world-class results, while still saving your customers time and money. We are an agent for Stevens Worldwide Van Lines, and as such, we can offer your customers the expertise and resources that only come from more than a century of experience in the industry. For Realty Executives affiliates, collaborating with Mountain Moving & Storage will yield unmatched benefits for your customers.
Benefits of our relationship include:
Learn more about how we work together by calling a Mountain Moving realty team specialist today at (253) 581-2414.