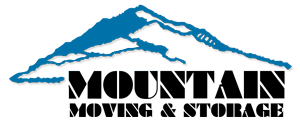 Logical Collaboration. Outstanding Benefits. Unwavering Support.
Realty Executives and Mountain Moving & Storage.
As Realty Executives affiliates, working with Mountain Moving & Storage is a smart move, and will help ensure your customers receive the best moving experience possible.
The staff of knowledgeable and highly-trained movers at Mountain Moving & Storage will give your customers unparalleled service and will complete every move on-time, going the extra mile to deliver your customer's belongings safely and securely. With nearly 20 years of experience in the moving and storage industry, Mountain Moving & Storage has become a trusted name in the Seattle and Tacoma communities, and we work tirelessly to deliver on our reputation of efficient and stress-free moving. Like you, Mountain Moving & Storage will settle for nothing less than world-class results, while still saving your customers time and money. We are an agent for Stevens Worldwide Van Lines, and as such, we can offer your customers the expertise and resources that only come from more than a century of experience in the industry. For Realty Executives affiliates, collaborating with Mountain Moving & Storage will yield unmatched benefits for your customers.
Benefits of our relationship include:
Your customers will be "Preferred Customers", and receive exclusive rates, discounted and free valuation.
Preferred pickup and delivery dates for your customer gives them a personalized, high-quality move plan.
Special short-term storage rates during staging while your customer sells their home.
Up-to-the-minute information about the move with SVL online tracking, including written confirmation of all arrangements, so your customers are not just in the know about services and costs, it's documented and at their fingertips at Stevens Online System.
Certified, trained and tested, Stevens Worldwide Van Lines team packers and drivers make customer care and satisfaction a top priority.
Pre-move and post-move communication with your customer to ensure no detail of the move is left unchecked.
Professional wrapping of all of your customer's furniture to prevent any damage or scraping of floors.
Stevens Home Protection Kit™ will keep your customer's home or business in top condition throughout the move.
Assistance with move issues and claims procedures for your customer should they arise.
Learn more about how we work together by calling a Mountain Moving realty team specialist today at (253) 581-2414.