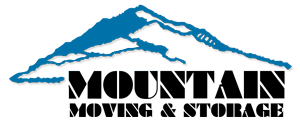 The Relationship that Brings You Unparalleled Benefits.
Realty Executives and Mountain Moving & Storage
It's no secret that whether your next move is local, out-of-state or international, planning a successful relocation takes months to prepare for and a lot of forethought and research. But with the help of a trusted Realtor like Realty Executives and a preferred Seattle-Tacoma moving company like Mountain Moving & Storage, the moving process can be straightforward, efficient and smooth.
Move the Right Way
For nearly 50 years, Realty Executives has built a reputation of integrity, class and exceptional service, and they have made buying or selling a home simple and easier than ever before. They accept nothing less than exceeding the customer's expectations and delivering world-class results. Now that you have bought or sold a home and it's time to move to your new destination, choose a premier Seattle-Tacoma moving company like Mountain Moving & Storage. We have 20 years of experience. When you move with Mountain Moving & Storage, you get the advantage of getting the personalized service of a hometown mover, but with the capabilities and resources of an international industry leader with more than 100 years of experience. That's the relationship of Mountain Moving & Storage and Realty Executives. And as the customer, you will receive unmatched benefits.
Here are just a few:
You will be a "Preferred Customer", and receive exclusive rates, discounted and free valuation.
Preferred pickup and delivery dates gives you a personalized, high-quality move plan.
Special short-term storage rates during staging while you sell your home.
Pre-move and post-move communication between you and your move coordinator to ensure no detail of the move is left unchecked.
Professional wrapping of all of your furniture to prevent any damage or scraping of floors.
Assistance with move issues and claims procedures should they arise.
Learn more about how we work together by filling out the form on this page to get a free estimate, or contact a Mountain Moving realty team specialist today at (253) 581-2414.