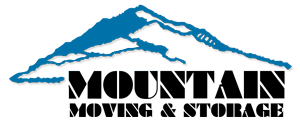 Extraordinary Benefits Brought To You By A Great Partnership
The Partnership of RE/MAX® and Mountain Moving & Storage
Preparing for a move, whether it's local, out-of-state or international, can take months to plan and coordinate. But with a trusted Seattle-Tacoma mover like Mountain Moving & Storage and an experienced and preferred realtor like RE/MAX®, your next move can be smooth, stress-free and completed on-time with no hidden costs.
A Team You Can Trust
RE/MAX® is a leader in the real estate industry, and with 40 years of experience and 90,000 Sales Associates throughout the country, you can rest assured you are in capable hands. As experts in real estate, they have streamlined the process of buying and selling a home, making the experience stress-free. Now that it's time for you to begin the actual move, select a reputable moving company that will give you personalized service, on-time delivery and dedication to exceptional results; that's Mountain Moving & Storage. When you move with Mountain Moving & Storage, you can have peace of mind knowing your move is being handled by some of the best in the industry, and that you will reap the benefits of moving with an industry leader with decades of experience. With Mountain Moving & Storage and RE/MAX® in your corner, you'll receive extraordinary benefits brought to you by a great partnership. Benefits includes:
You will be a "Preferred Customer", and receive exclusive rates, discounted and free valuation.
Preferred pickup and delivery dates give you a personalized, high-quality move plan.
Special short-term storage rates during staging while you sell your home.
Certified, trained and tested, packers and drivers make customer care and satisfaction a top priority.
Pre-move and post-move communication between you and your move coordinator to ensure no detail of the move is left unchecked.
Professional wrapping of all of your furniture to prevent any damage or scraping of floors.
A network of more than 700 overseas moving agents and freight-forwarders for all of your international moving needs.
Assistance with move issues and claims procedures should they arise.
For more information, call a Mountain Moving representative today at (253) 581-2414, or fill out the form on this page and get a free estimate.