How to Find a Good Long-Distance Moving Company in Tacoma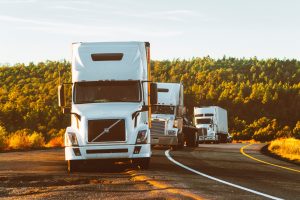 Moving across town can be a lot of work, but if you are looking to move out of state, it comes with even more challenges and complications. A long-distance move can prove to be overwhelming if you try to do it on your own. Hiring a professional long-distance moving company can make the moving process go a lot smoother and be stress-free.
However, you want to be sure to hire a reputable moving company which can leave you wondering where to start when researching possible long-distance moving companies in Tacoma. We have compiled a few tips and guidelines to follow when looking for a good long-distance moving company that can get you moved into a new state, quickly and safely.
Moving Broker vs. Moving Company
The first thing to decipher between is learning the difference between a moving company and a moving broker. When you are searching for long-distance movers, you may come across moving brokers, these are salespeople who are looking to arrange services for you from a third-party moving company.
Brokers do not have any professional movers or moving trucks of their own. When you come to them looking for moving services, they will book your move for you, but sell the services to an actual moving company who will provide you services for your move. Essentially, they are a middleman that you can avoid by going straight to a moving company. By using a moving broker, it can lead to issues such as unnecessary price increases due to the fact they are booking your move for you and then hiring a third party to actually provide the services on top of that.
By going straight to a moving company, they will have professional movers and moving trucks of their own, so you know exactly who will be handling your move. You can also avoid those potential price increases that can come with using a moving broker.
Licensing and Insurance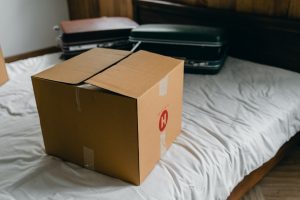 Moving companies who provide long-distance moving services need to have special licensing in order to be able to get you from point A to point B. Looking at the licensing a moving company has is important to see if the company is reputable or not.
If a moving company is handling any part of the long-distance moving process themselves, they will need to have a license from the Federal Motor Carrier Safety Administration (FMCSA). This organization handles the regulation for the residential moving and trucking industries. They create all rules and regulations any moving company providing an interstate move must abide by.
Moving companies who do long-distance moves must also have a United States Department of Transportation (USDOT) number. To make sure that your moving company has this license, you can check through FMCSA site. You can also see if they have all proper licensing needed.
There is another way that moving companies provide long-distance moving services. Many moving companies also work with van lines to provide their long-distance moving services. Some of the most notable van lines include Stevens Worldwide Van Lines, Atlas Van Lines, United Van Lines and Arpin Van Lines. These are nationwide and international van lines. The long-distance moving companies work as interstate agents for the van line and work together to provide long-distance moving services to the customer. Anyone working for the van lines is fully-licensed, so you can trust them to get your belongings moved.
You will also want to make sure that the moving company you go with is insured, this will ensure that your items are covered when you are moving. It will be wise to investigate higher coverage plans as well.
The More Experience, the Better
Whatever moving company you choose to handle your move is going to be loading, transporting and unloading all of your belongings into your new space, so you want to make sure you can trust the company you hire to take care of your fragile items.
You want to make sure to look into how long a moving company has been in business, the more experience a company has under their belt, the better. With a more experienced, professional moving company, you know that they had the expertise that is needed to understand how to handle any kind of move.
Get Quotes from Multiple Moving Companies
To get an idea on who will be the best long-distance moving company for you, you will want to get moving quotes from multiple companies. Requesting a quote or estimate from a moving company is something that they will typically provide at no charge.
An estimate is done mainly by coming to do an in-home survey, though many companies are offering to do this through a video call or recorded videos. Once this is done, they will give you an estimate of what your move will cost.
When you receive your estimate, it may fall under one of three categories:
Binding Estimate: This means that the estimate you receive will be the price you pay no matter what. Binding can be a great choice as you will know all of your costs up front, and it won't change based on the weight of your items. Though, if you choose to add any additional items, a new estimate will need to be made and you will have to pay more for those items.
Non-Binding Estimate: This type of estimate means that the price given is not guaranteed. If your items end up weighing more than estimated, or the moving company gives you a low-ball price to begin with, you are expected to pay an additional 10 percent on top of the original estimate.
Binding Not-to-Exceed: This type of estimate is the most favorable for long-distance moves. This means that the price you are quoted will not increase if your items weigh more than estimated, however, if they weigh less, you will end up paying less than estimated.
By getting estimates from multiple moving companies, you can ensure that you are not being overcharged for the services you are looking for and be able to find the best services for your price range.
Read the Reviews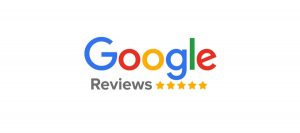 Once you have a list of a few moving companies you are considering, start researching what others have thought about them. A great place to start is by looking at their Google Reviews. These will give you former customer reviews and a glimpse into what their services would be like. You can get an idea of what their customer service is like and if their full-service moves are recommended by others.
Another place to look at is the Better Business Bureau. The BBB is a reputable site, so it can be a reliable source of information to see how a business is ranked. If the moving company is listed with the BBB you will be able to see the grade they have been given and reviews as well.
If you know someone, or a friend of someone who has used that moving company in the past, make sure to ask them all about what the services are like. Having someone as a reference is the best source to ask any questions you may have and get a good idea what working with that company would be like.
Final Thoughts
Your long-distance moving experience should be a seamless process and stress-free. Taking the time to research the moving companies in Tacoma you are looking at using is crucial to ensuring you find movers who will get your items moved safely.
For interstate movers in Tacoma that provide the best quality services for your budget, follow these tips and guidelines so you can find a reputable professional long-distance moving company.
Not sure where to start when looking for long-distance moving companies? To get your long-distance moving company search started, we recommend taking a look at these three moving companies: Mayflower, Mountain Moving & Storage and Two Men and a Truck.