Moving to Texas from Seattle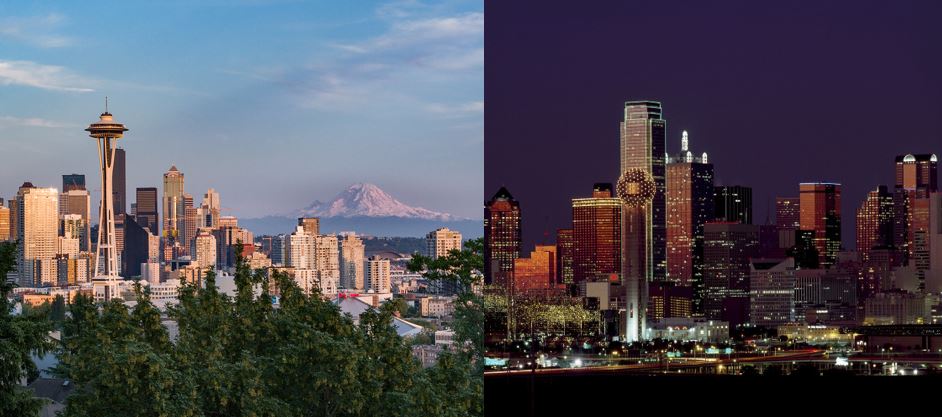 It's no wonder people are flocking toward the Lone Star State, "everything is bigger in Texas!", or so they say. Moving to Texas has become so popular and we get asked about it so frequently that we thought we'd fill you in on some of the things we've learned.
Being the second largest state in the nation, Texas is also the most populated dynamic state with culturally diverse cities filled with tons of things to do and sites to explore.
When someone hears about Texas, they generally think about barbeque, cowboy boots, football and more. Fortunately, there's so much more to love about Texas that fits every person's unique tastes and budget.
THE JOURNEY FROM SEATTLE TO TEXAS
Don't think of moving from Seattle as a bad thing. You're just taking the next step on your own personal adventure!
In Seattle, you were able to experience a musical cornerstone which birthed great musical artists like Jimi Hendrix, Nirvana and Pearl Jam. You went to learn about Seattle's legendary music scenes by visiting shows held at the Seattle Symphony, the Pacific Northwest Ballet, Easy Street Records and the Moore Theater.
And you've no doubt visited Seattle's most popular and well-known attraction: The Space Needle.
From the top of the Needle, the view offers visitors Seattle's only 360-degree indoor and outdoor panoramic views of downtown, Mount Rainier, Puget Sound, and the Cascades and Olympic mountain ranges.
No matter the city you choose, relocating to a new place is exciting! But it may also come with its fair share of bumps.
That's why Mountain Moving & Storage has created this supportive guide that can tell you what to know about moving to Texas.
WHY MOVE TO TEXAS
Before you move, you should be clear on at least three things:
Why you are moving to Texas? Is it to pursue a new career opportunity or "just because"?
How long will you plan to be in Texas? Will this be a short-term or long-term change?
Are you 100% committed to moving? No matter the distance, moving is stressful. Ensure this is something you've thought about and slept on months in advance.
Once you have a clear plan, head on over to Texas y'all!
Texas has three of the largest cities in the nation, Houston, San Antonio and Dallas. Each of these three cities, in addition to all the state's wonderful towns and villages, has a rich and diverse history of culture and entertainment.
Texas has become one of the more popular choices for relocation in the United States among those looking for that country-livin' kind of adventure.
On their way to their new Texas homes, families can drive through the dips and winds of the Texas Hill Country, passing diverse scenery from peaceful farms to sprawling metropolitan cities, each filled with things for the whole family.
THINGS TO DO IN TEXAS
Whether you're interested in soaking up a little Texan knowledge, or you're in the mood to stretch your legs and tackle Mother Nature, there's fun to be had everywhere you go!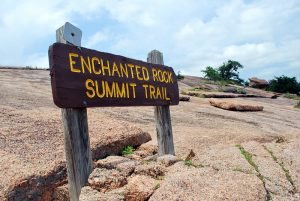 Take a trip along the Enchanted Rock Summit Trail near Llano, TX. Along the way, feel free to try your hand, or hands, at rock climbing or go spelunking in nearby caves. At the end of the hike you can see a 360-degree view of The Texas Hill Country—an awe-inspiring and truly enchanted reward for those who make it to the top.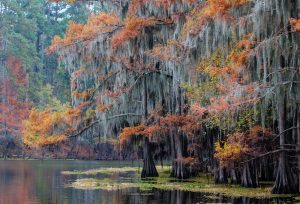 You can also take a trip to the bayou-like lake on the Texas/Louisiana border. Caddo Lake feels just like a Louisiana bayou, with large cypress trees and low-hanging moss surrounding the lake. You can even take a little kayaking excursion—just watch out for the gators!
You might want to see the well-known tourist sites like the Alamo or the San Jacinto Battleground State Historic Site, where visitors can relive the Texas Revolution of 1836 where Texas gained its independence from Mexico. You might also want to check out the Texas State Capitol complex, a must see for any visitors in current and historical politics of the south.
We recommend exploring 31 rooms at Moody Mansion in Galveston, see what an early settlement looked like at San Felipe de Austin, or shop along the beautiful San Antonio River walk for good food, hotels and more!
PROS AND CONS TO CONSIDER BEFORE MOVING TO TEXAS
Before you choose to uproot your whole life and move on down to Texas, let us fill you in on a five pros and cons: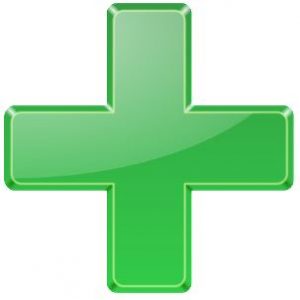 PROS
LOW TAXES! Texas is one of the few states in the nation that boasts no income tax. In terms of saving, that means although you will pay a higher sales tax rate in the state compared to others, the maximum combined rate is only 8.25%
JOB GROWTH! Texas is ranked 13th in the nation for job growth, according to Economy Rankings from US News & World Report. Overall, Texas' economy is ranked 15, but it's nothing to shirk at. Texas is an economy poised and ready with new employment opportunities in the United States, especially among places like Dallas, Austin and Garland.
DIVERSE CLIMATES! While the climate in Texas is significantly more sunny and warmer than most, during the winter season, Texas can become quite temperate and enjoyable.
URBAN AND RURAL AREAS APLENTY! Texas houses several of the fastest-growing cities in the nation that are loud, fun and exciting to experience. But, if you're looking for more dulcet tones, visit the outlying smaller towns and countryside for a bit of leisurely fun.

CONS
HOT, HOT HEAT! While Texas does offer a variety of climates, the heat and humidity can often be too much for some folks. Being close the equator means the hot temperatures don't stop, so stock up on fans!
HURRICANES! Texas gets hit frequently during hurricane season, so make sure you're prepared!
SEVERE STORMS! Texas isn't always sunshiny. Unfortunately, the Lone Star State can become home to the occasional tornado and severe thunderstorms. Make sure you go over your emergency preparedness book!
PROPERTY TAXES! While there is no state income tax, you'll pay higher property taxes than others—an average of roughly $3,000/year!
FINAL THOUGHTS ON MOVING TO TEXAS
Enjoy being a Texan!
Texas is your home. Now is your time to meet neighbors, experience barbeque, cowboy boots, football and more as you find your place among any number of close-knit communities.
Sometimes the first few months living in a new place are the most challenging, so don't get disheartened. Take chances and experience new things!
Welcome to Texas, y'all!
Green Plus and Red Minus Image Credit: OpenClipArt-Vectors – Pixabay