Tacoma Movers
Quick Read
Make sure your Tacoma move is in the right hands. Trust Mountain Moving & Storage, the moving company built to handle every aspect of your move. Here are just a few of the services we offer:
Local, Long-Distance, and International Moving
Secure Warehouse Storage
Complete or Partial Packing and Unpacking Services
Wide-Variety of Specialty Moves From Pianos to Schools
So why choose Mountain Moving & Storage over other "moving companies near me"? By moving with us, you get these benefits:
#1 Rated Movers
Family-Owned and Operated
Trusted Since 1996
A+ Rated by the BBB
Call us at (800) 249-2414 to reach a friendly Mountain Moving & Storage Representative. Make sure to get your free estimate today.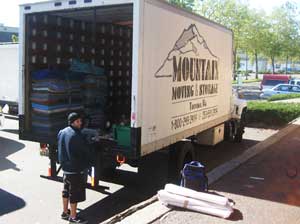 If you're looking for a Tacoma mover, go with Mountain Moving & Storage, the #1 Rated Mover. We are a full-service professional moving company that is dedicated to handling every aspect of your move in order to give you true peace of mind and make the entire moving process stress-free. We offer local, long-distance, and international moves as well as secure warehouse storage and even a variety of specialty moves.

Ever since our start in 1996, we have been a family-owned and operated company dedicated to serving the Tacoma area. That's not just through our moving and storage services, but by helping the community as well. We are proud supporters of organizations such as Move for Hunger, Mary Bridge Children's Hospital, the Tacoma Opera, and Whiskers Wine + Dine.
Local, Long-Distance, or International Movers
We offer local moving services to the Tacoma area. With over 20 years of experience, we have learned how to handle these moves effectively, efficiently, and with expert care. The local moving experience shouldn't be so complex. We make sure to handle every aspect of your move so that it won't be.
Short or Long-Term Warehouse Storage in Tacoma
There are a lot of reasons to need secure warehouse storage. The biggest reason that we run into is when people sell their house and haven't yet found their new long-term home. When living in a temporary location as you would here, you can store your items with Mountain. We provide a wide range of benefits for those who trust their belongings with us. For your storage needs, we have:
A 51,000 sq. ft., climate-controlled warehouse.
Short and long-term storage options.
24/7 surveillance.
The latest tech to keep your items secure.
We have been around since 1996. In that time, we have learned a thing or two about what people need. We know what it takes to keep people's items safe and we deliver. Go with a storage company with expertise. Go with Mountain Moving & Storage.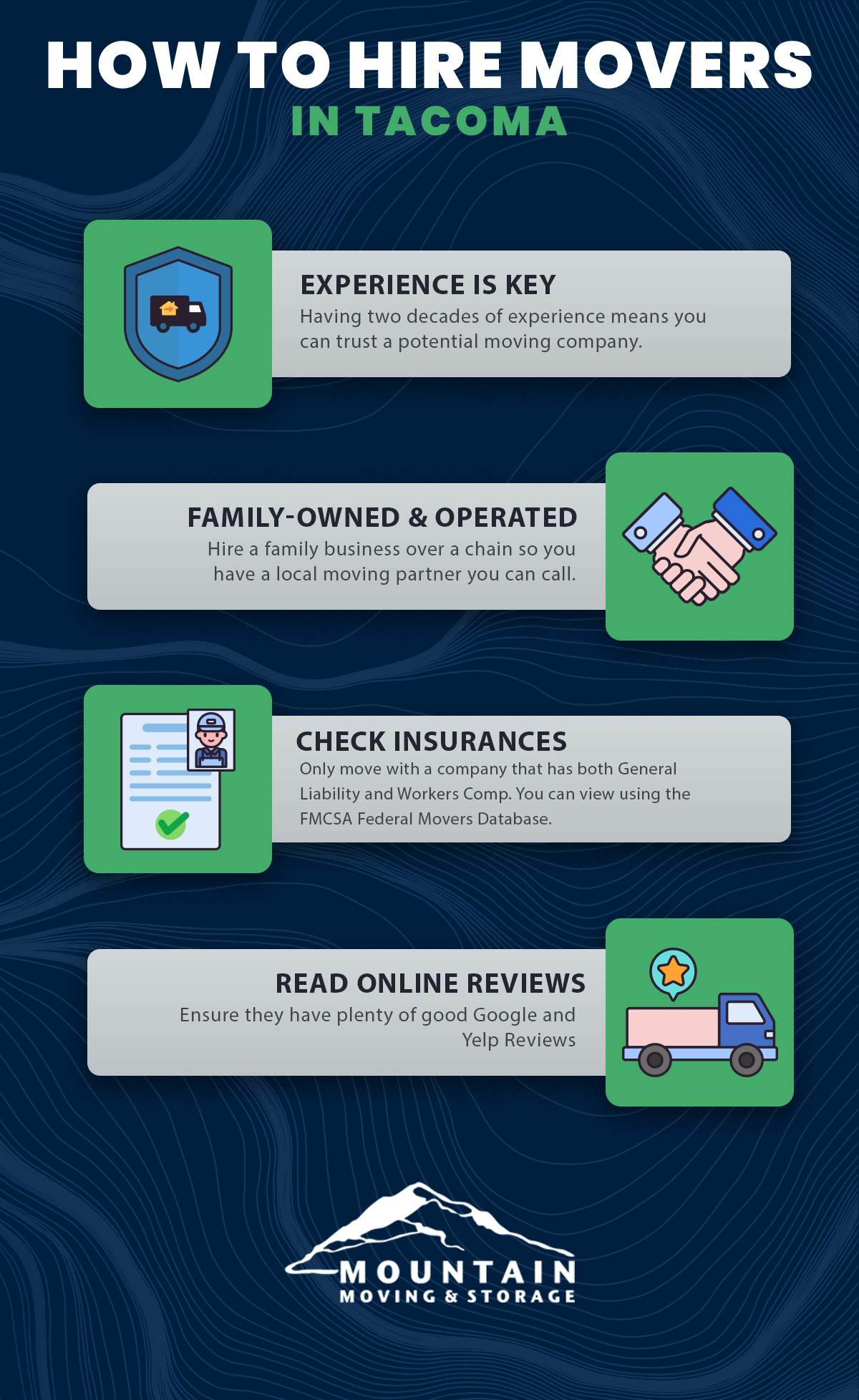 Packing and Unpacking Services
For your move, the most important aspect is that your items are kept safe. By handling your packing and unpacking by yourself, you risk damage to your belongings. With Mountain Moving & Storage, you can trust us with your packing and unpacking services and rest easy knowing that our professional-quality packing by our expertly-trained crew with specialized equipment will keep your items safe.
Don't just throw your items in a box. Go with Mountain to save time and energy and to keep your items secure through the entire moving process.
Trust Mountain for Your Move
For over 20 years, we, here at Mountain, have been perfecting the moving and storage processes. We don't just pick what we offer randomly. We offer the services we do because they're the ones that you need. A moving company that offers general services won't be able to effectively help you. Mountain Moving will tailor our services to truly meet your needs. Trust Mountain for your moving and storage.
For more information or to ask any questions, give us a call at (800) 249-2414. To get your free online estimate, fill out this simple online form.
Specialty Moving
Your move is unique. You don't have the same needs that everyone else does. Other moving companies offer the same services for everyone, while we tailor what we do to fit your needs. We do this by ensuring our entire crew are experts in a variety of specialty moves. These include:
By working with us, you'll have a moving team that is trained to handle every single one of these services. This moving crew will make sure that your specialty move goes smoothly. Whatever your move entails, know that Mountain Moving & Storage is there for you.